I'm often asked for a quick explanation of what AIIM is and what we do.
Here you go. Pass it around if you're so inclined; would appreciate it.
This is what we're going to be talking about at AIIM16. Early bird ends this week. It will be a great event -- check it out.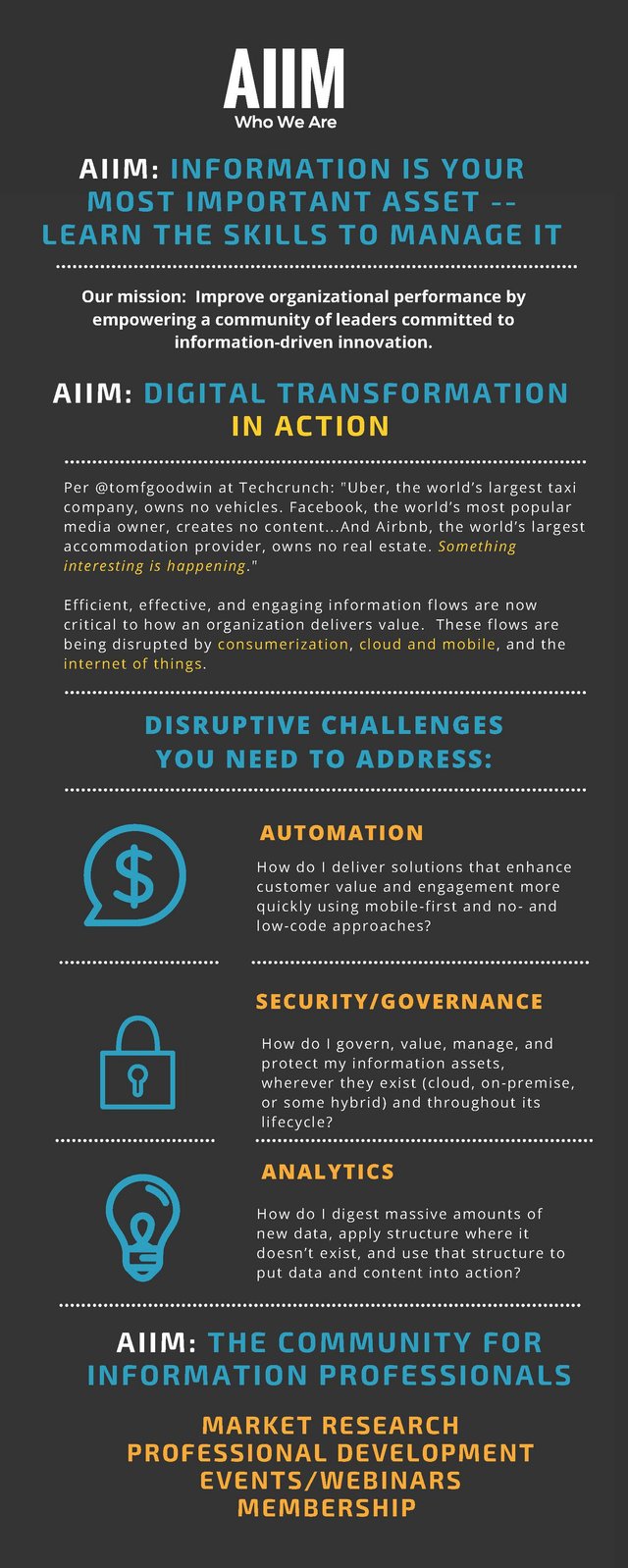 Some recent posts you may have missed: