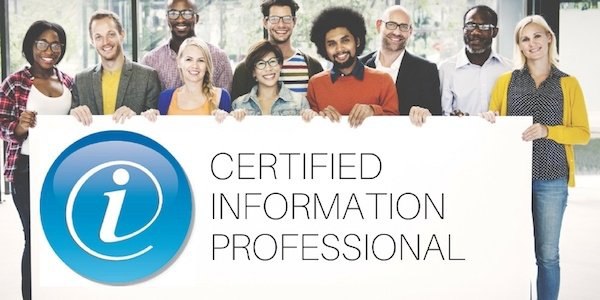 Canon Norway, a division of Canon Europe, is the company in Norway with the most Certified Information Professionals (CIP) on staff. In recognition of this, we interviewed Henrik Klemetsen, Canon Norway's Head of Marketing and Sales Excellence, to get his thoughts on the CIP program and how he was able to achieve such success with his team.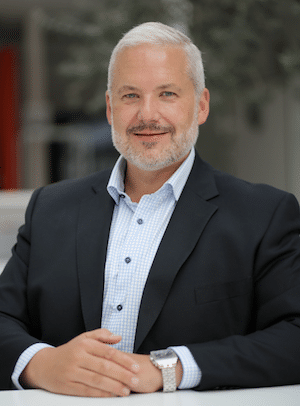 Why did you decide to standardize on the CIP?
The key for Canon is to delivery best-in-class consultancy on Information Management for customers, as such the CIP for us is a starting platform, not a final goal. Though our "Active Learning culture" knowledge and competence is in focus and AIIM's CIP fits perfectly in the framework for our Information Management sales specialists, consultants and integration specialist. We have previously used the AIIM Practitioner training for keeping up to date, and to re-establish our focus on a broad competence platform trough the CIP was a natural choice. We now have 12 certified resources, but we are implementing the CIP as an integrated part of our "Active Learning culture" and it will continue as a knowledge platform going forward.
How did you prepare your staff to take the CIP exam?
We appointed a team leader within the resource group to organize pre-training sessions. At these sessions that lasted about an hour and half, one of the attendants presented a chapter from the study guide to the rest of the group. This gave interesting discussions and probably a higher grade of understanding for the more difficult areas.
What has been the impact of your standardizing on the CIP?
To have CIP certified resources in both sales, professional services and manager levels gives the organisation a common language in both subject matters and customer discussions. One of the key benefits for our customers is the cooperation and understanding between these disciplines - and that impacts everything from solid business cases, maturity analysis, business process management, delivery and implementation, to ultimately a satisfied customer.
Do you have any recommendations to companies considering CIP for their staff?
We have taken our resources to this certification because we have an ambition to be the best advisors possible for our customers within Information Management. To do this for a reason and with clear goals for what to achieve would be our best advice to other potential companies
Do you have any recommendations for individuals preparing for the CIP exam?
To use time preparing is highly recommended. Our resources with the best score read through the study guide several times and prepared for the group sessions so they could be deeply involved in the discussions around difficult topics. An exam tip is to review your answers before submitting and use the full time available properly.
About Canon
A global provider of imaging technologies and services, Canon is one of the world's most well-recognised brands. Canon Norway employs approximately 350 people across the country, and consists of 9 Canon Business Centres in addition to their headquarters in Oslo.
Founded in 1937, Canon has been a leading name in imagery for the past 80 years, and is dedicated to helping people constantly re-imagine what is possible through imaging. From cameras to commercial printers, business consultancy to healthcare technologies, Canon is growing the positive power of imaging technology and services. By delivering social and environmental benefits through its people and products, they are powerfully demonstrating their commitment to their philosophy of Kyosei: living and working together for the common good.
Further information about Canon is available at: www.canon.com