Join us for this informative webinar on
Thursday, January 17, 2019
11:00-11:30 am EST (GMT-5)
10:00-10:30 am CST; 9:00-9:30 am MST; 8:00-8:30 am PST
4:00-4:30 pm British Time (GMT); 5:00-5:30 pm Central Europe Time (GMT +1)
---
What is coming in 2019 from AIIM?
This month, we've invited Peggy Winton, AIIM's President, to share with members AIIM's 2019 vision and plans.
How effectively you navigate your Digital Transformation journey relies on how adept your organization is at combatting the rising tide of information chaos. This requires new information management strategies and skills that extend beyond traditional ECM. We call this modern approach Intelligent Information Management (IIM).
So how can AIIM help you understand and build upon IIM methodologies in 2019?
In this VIP Lounge, we'll highlight:
Join other Members and Special Guest, Peggy Winton, President of AIIM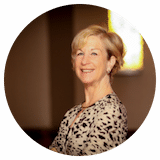 With over 30 years of program, product, and business development experience, Peggy Winton is responsible for the strategic, technical, and business direction of AIIM. Peggy believes that marketing and technology are converging and moving to the forefront of the business in order to deliver the ultimate customer experience and adapt to a world that has shifted from physical to data, technology, and automation. She has applied this philosophy to a set of inbound methodologies that have resulted in significant reach and growth of the active AIIM community (now 200,000).