Join us for this informative webinar on
Thursday, March 18, 2021
11:00-11:30 am EST (GMT-4)
10 am CST; 9 am MST; 8 am PST
4 pm British Time (GMT+1); 5 pm Central Europe Time (GMT +2)
---
As we integrate new digital processes into our work-streams, we are forced to flesh out operational policies to deal with new challenges. Because these emerging problems and solutions are new to everyone, the rules you introduce are often viewed with suspicion. Even when they are required for bona fide technical, operational, or ethical reasons, people often resent them, suspecting that they are overkill based on fear and conservatism. That resentment shows up as complaints, resistance or outright non-compliance. This session will look at one way to present your rules so that they induce rather than hinder compliance.
This webinar is approved for .5 hour of CIP Maintenance Credits.
Speaker for this event: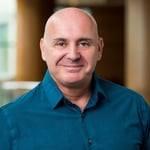 Lewis S Eisen, JD, CIP, CVP

Lewis S Eisen, JD, CIP, CVP is the author of the international bestseller How to Write Rules that People Want to Follow: A guide to drafting respectful policies and directives. He combines his experience practicing law with 20 years of business consulting and 12 years of experience in RIM in the federal government. He speaks at venues across the United States and Canada and is the 2020 recipient of the Britt Literary Award from ARMA International.