Join us for this informative webinar on
Thursday, August 12th, 2021
1:00-2:00 pm EDT (GMT-4)
12 pm CDT; 11 pm MDT; 10 am PDT
6 pm British Time (GMT+1); 7 pm Central Europe Time (GMT +2)
*If you're unable to attend the live event, register and we will send you the replay shortly after the webinar ends*
---
Pioneering women of AIIM's Women in Information Management (WIIM) community share their stories of ascension into leadership roles.

Join this rerun of the AIIM21 session, where we will also add in elements for questions and conversations around the top tips shared. You can also add in your own Top Tips to help our fellow WIIM Member's careers.
This webinar is approved for 1.0 hour of CIP Maintenance Credits.
Speakers for this event: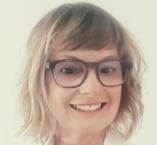 Lorelei Chernyshov
CIP, IGP, MSLS
VP of Information Governance | Technology Risk & Cybersecurity
Merrick Bank
I have achieved the CIP (Certified Information Professional) designation; the IGP (Information Governance Professional) designation from ARMA International; and a Master of Science in Legal Studies with a concentration on Data Privacy and Cybersecurity from Albany Law School. In addition, I have been the recipient of two industry awards: CIP In Action AIIM International Leadership Award 2019; and the cybersecurity award, SC Media Reboot International Leadership Award (Top Manager) for a holistic approach to security and information governance. Presently, I am an AIIM board member and a leadership council member of AIIM's WIIM (Women in Intelligent Information Management) and just initiated a Digital Ethics Workgroup within the AIIM membership. Most recently, I participated as a keynote panelist for Tomorrow's Job Today in the AIIM 2020 conference; guest speaker for live webinar event for SailPoint on CCPA Preparedness; and presenter at the Utah IT Symposium on Remaining Relevant in a Constantly Evolving Profession.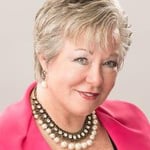 Ann Gorr 
IGP
Legal Technology Consultant/Information Governance Strategist
Ann Gorr, LLC (Advisory Consulting Practice)
Ann Gorr is a legal technology consultant, information governance strategist, subject matter expert and avid technology evangelist. She is recognized for the development and execution of innovative Legal IT strategies for her small-to-midsized law firm and corporate legal clients in the IG/ECM and Compliance/ Privacy/Risk arenas. With over 25 years of experience in the unique legal technology environment, Ann has the ability to translate technical information into practical/concise concepts, find simplicity in complexity, execute change management, and bring about consensus within technology projects by reducing complex issues to manageable solutions. She serves as a champion of change and an in-house advocate for her clients while focusing on developing key strategies and best practices within their Information Governance design. Among her favorite phrases that she encourages to be put into practice are "Do The Right Thing - Always!", "You Really Don't Know What You Really Don't Know" and "It Doesn't Cost Anything To Be Nice …So Just Be Nice!". Ann frequently delivers presentations for legal and technology focused professional associations on trending technology topics. She holds professional memberships in ILTA, IAPP, ALA, ARMA, AIIM, WIIM, WIT, and currently serves as Co-Chair on the Leadership Council for WIIM (Women In Intelligent Information Management.) and as Past President of the ARMA-NJ Chapter. When she isn't busy in the technology realm, Ann is a part-time vocalist and serves on a variety of charitable boards.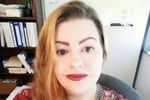 Amy Harrelson 
Consultant
Data and Information Governance, Privacy, and Security Consultant specializing in unifying information compliance/risk teams within organizations to build cohesive programs that are scalable and easily to enable within current and future technical infrastructure. - Over 20 years of experience in the following industries: local government, pharmaceutical, oil and gas, communication, professional employer organization (PEO), legal, and food retail. - Focus on team building, program innovation through collaboration, and finding new ways to use existing technologies to fulfill compliance and regulatory requirements while thoughtfully creating comprehensive and inclusive business cases for new asset acquisitions that will benefit compliance and regulatory teams while aiding in enablement of information use and analytics to elevate data to a core company asset. - Advocate of women in the Intelligent Information Management field and former founding member of the WIIM Leadership Council - Mentor and counselor for those looking to evolve career paths in the data and information governance, privacy, and security fields. "One piece of log creates a small fire, adequate to warm you up, add just a few more pieces to blast an immense bonfire, large enough to warm up your entire circle of friends; needless to say that individuality counts but teamwork dynamites." – Jin Kwon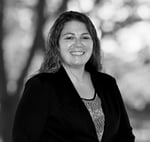 Jessica Marlette
Information Governance Counsel
White & Case LLP
Jessica Marlette leads White & Case's Content Governance Team and develops policies, procedures and best practices to further the firm's information governance strategy. Her team is responsible for developing and implementing content management strategies to both protect and leverage the firm's information assets. Her educational background includes a JD from the University of Florida as well as an MA in Library and Information Science. She has over 10 years of experience in the legal field, serves as Chair of the Leadership Committee for AIIM's Women in Intelligent Information Management (WIIM) special interest group, and is a member of the Law Firm Information Governance Symposium (LFIGS). She is a regular presenter and author on information governance-related topics and was a contributing author on the latest LFIGS report, "Privacy, Security & Regulatory Concerns: Rapidly Changing Technology Footprint in Law Firms."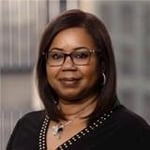 Maria Richardson
Records Manager
Patterson Belknap Webb & Tyler
Maria has been working in the Records & Information Governance industry at major law firms for the last 30 years. She has been a mentor to many throughout her career. Maria has expertise in software conversation, data mapping, and Business Continuity to name a few. She has served on the Metro AMRA Board of Directors twice and currently is a Team member of the AIIM Women in Information Management (WIIM) Leadership Committee.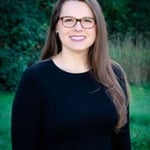 Jill Stelter 
IG Program Manager & Compliance Functional Lead
Snohomish County PUD
As the IG Program Manager & Compliance Functional Lead and founding member of the Data & Information Governance Office, Jill kicked-off and continues to lead a successful information governance program at SnoPUD. By building a large network of IG stewards, utilizing education, technology and change management she ultimately reduced key areas of risk while increasing collaboration. Her previous experience as a Senior Paralegal gives her a unique perspective into the world of information governance and compliance in the highly regulated public utility industry.
Supporters of AIIM's Women in Information Management (WIIM) Group