Join us for this informative webinar on
Thursday, October 14th, 2021
1:00-2:00 pm EST (GMT-4)
12 pm CST; 11 pm MST; 10 am PST
6 pm British Time (GMT+1); 7 pm Central Europe Time (GMT +2)
*If you're unable to attend the live event, register and we will send you the replay shortly after the webinar ends*
---
Deciding to change jobs is a big decision. Sometimes it is forced upon us, but more often it is reached by the desire to seek new opportunities or explore long-held passions. The events of the past eighteen months have accelerated the pace of job-hopping. 
A Microsoft survey of more than 30,000 global workers showed that 41% of them were considering quitting or changing professions this year, and a study from HR software company, Personio of workers in the UK and Ireland showed that 38% of those surveyed planned to quit in the next six months to a year. In the US alone, April saw more than four million people quit their jobs, according to a summary from the Department of Labor – the biggest spike on record.  
Rather than have a career change thrust upon you, why not control your own destiny? We invite you to join AIIM members, Lorelei Chernyshov and Jill Stelter to learn how to be proactive in your career advancement. And they know what they're talking about, each having identified, pursued, and won upward career opportunities over the past year.  
In candid conversation, Lorelei and Jill will share some practical tips including: 
Why building your brand and being your own entrepreneur is so important for advancement 
Ways in which this approach can create new opportunities that go beyond your new job title 
How the pandemic has changed recruitment practices 
We encourage you to take part in the dialogue with your own questions, comments, and ideas. Let's grow together. 
This webinar is approved for 1.0 hour of CIP Maintenance Credits.
Speakers for this event: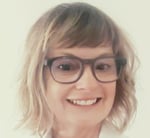 Lorelei Chernyshov
CIP, IGP, MSLS
VP of Information Lifecycle Management
Synchrony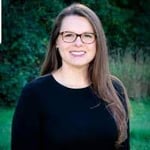 Jill Stelter
Practice Manager
Compass365
Supporters of AIIM's Women in Information Management (WIIM) Group