FOR IMMEDIATE RELEASE

April 27, 2023
AIIM announces new Company of Fellows inductees and Award of Merit recipient.
Silver Spring, Maryland – The Association for Intelligent Information Management (AIIM) announced that four industry leaders have been selected for AIIM's 2023 class of Company of Fellows.
Established in 1963, the Company of Fellows honors those individuals in the association who merit recognition and distinction for their outstanding contributions to the information management Industry.
The 2023 class of Fellows are:
• Martin Birch, CEO & President, Imaging Business Machines, LLC
• Dave Jones, CEO and Founder, Instinctive Solutions
• Jeffrey Lewis, Information Governance Manager, SOL Capital Management, Inc.
• Candace McCabe, CIP, Sr. Solution Architect - Global Technical Platforms - Enterprise Architecture, Walmart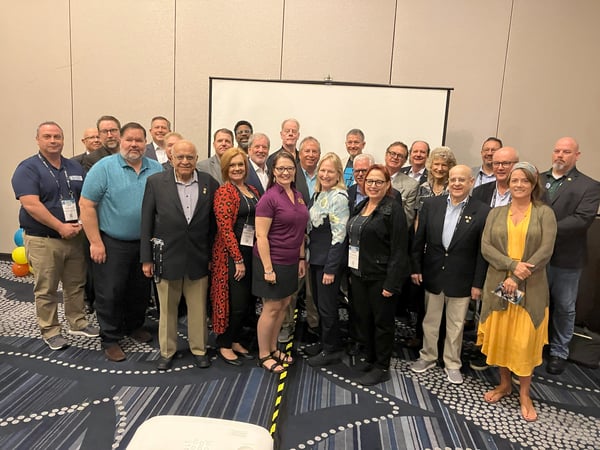 "It is a great honor to be named a member of the Company of Fellows," said Craig Laue, CEO of IDEM Global LLC and the 2023 Chairman of the Company of Fellows. "The selection process is competitive, and these exceptional individuals join a prestigious group of just 236 Fellows."
AIIM also announced John Newton, Chief Strategy Officer, Agile Growth Corporation, as the 2023 recipient of the Award of Merit. Recipients of the Award of Merit have been enrolled in the Company of Fellows for at least five years and have been an exemplary Fellow by demonstrating exceptional leadership and contribution to AIIM and the industry.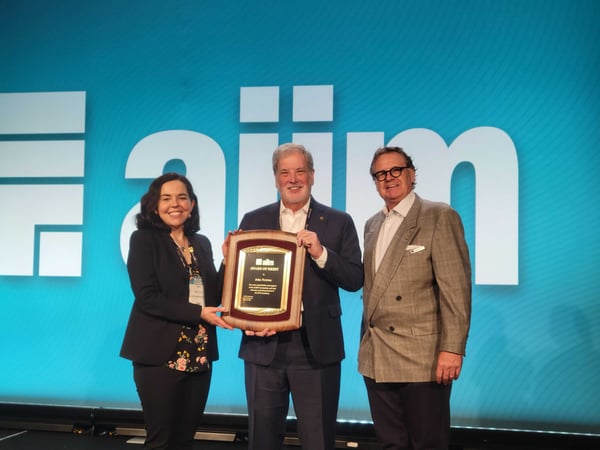 Newton was a co-founder of Documentum and Alfresco, two prominent companies in the content management industry. He also served on the AIIM Board of Directors, including as Chairman in 2012. Most recently, he served on the Search Committee to identify a new President & CEO for AIIM.
"John is a founder of the modern information management industry," said Laue. "AIIM and this industry are what they are today because of John's strategic leadership and contributions."
The awards were presented as part of the 2023 AIIM Conference in New Orleans on April 27.
About the Association for Intelligent Information Management, The Association for Intelligent Information Management (AIIM) is the world's leading association dedicated to the information management industry. AIIM's mission is to help organizations improve their performance by transforming the way they manage their information. AIIM provides independent research, training, and certification to a thriving community.

Contact
Shelly Strickland
AIIM International
sstrickland@aiim.org