A short recap of some highlights from 2015:
5 most popular pages on the AIIM web site...
Not including the home page, by number of views...
5 most popular Digital Landfill blog posts...
5 most popular Content downloads...
These are our most popular market research reports and e-books...
My 5 most popular Tweets...
6 key numbers about AIIM...
Download a PDF version of this infographic.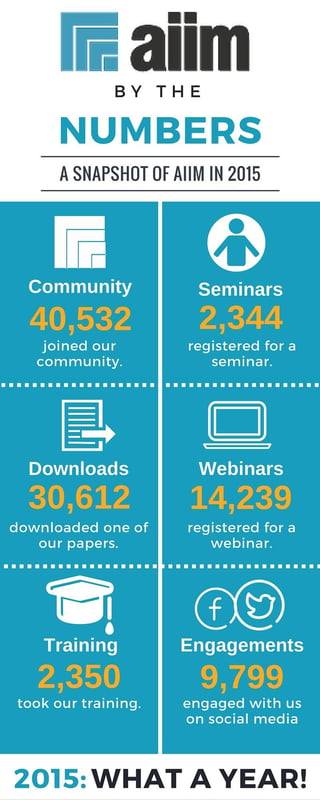 Check out our new e-book! -- FREE and HERE.
But what next? You need to be at AIIM16, that's what. It's where the Tribe gathers.