Here's your chance to get to know our AIIM18 speakers a little better before you get to San Antonio and see them live. We can't wait to see you April 11-13th.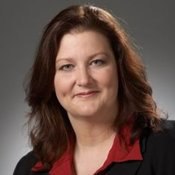 Name
Tammy Mackenzie
Email
Tammymackenziee@gmail.com
LinkedIn Profile
https://www.linkedin.com/in/tammylmackenzie/
Job Title
Document Manager
Company
Aecon
Please provide one or two points that you will mention during your session.
1) Planning leads to success
2) Have the Right people, right places, right time
What do you see as the next big impact?
In 5 years we will all be in flying cars, robot maids vacationing on Mars and data will ALL be electronic no more paper.
Ok maybe not, but I do think we will have a lot to look forward to with AI and Blockchain I'm excited to see this next wave of technology advance our processes.
What questions are you asked the most by your colleagues?
How do you know that?
How did you find that?

What are three things you've told yourself that kept you going during your darkest hour? The coffee/tea is free!
Seriously though, everyone has a moment, just take a little break and breathe and ask yourself what's the challenge why is it dark.
Ask for help with colleagues or the AIIM community it helps!
Would you quit your job if you won the lottery, even if you loved your current position? Definitely, I might open up a school to teach what I do and inspire others!

What makes you excited about Mondays?
The prospect of what solutions and challenges I will find today and through the week.
What do you dread most about going to work?
Bad coffee/Tea!!!! I am passionate about my work and what I do it is what gets me up every morning.
Who has been your mentor in your working life, and what did they do/say that had the biggest impact on your reasoning?
My Mentor (smiles) taught me "the cream always rises to the top" and that sometimes its OK not to answer everything immediately it may work itself out on its own. Last but not least, listen to whats NOT being said.
Tell me about a project that forced you to be innovative and creative.
Every project has its challenges and in today's environment its all about finding the right solutions. With so many out there it can be very challenging but always exciting with new systems and ideas to learn daily.
What do you do for fun?
I like to try new things last year was exploring and travel through the west. This year who knows sky's the limit.
---
Make your plans to attend The AIIM Conference and gain access to three days of thought-provoking sessions geared to help your overcome your information management challenges.
Stay tuned for more speaker announcements and other news. Remember, you'll save $300 when you register early.