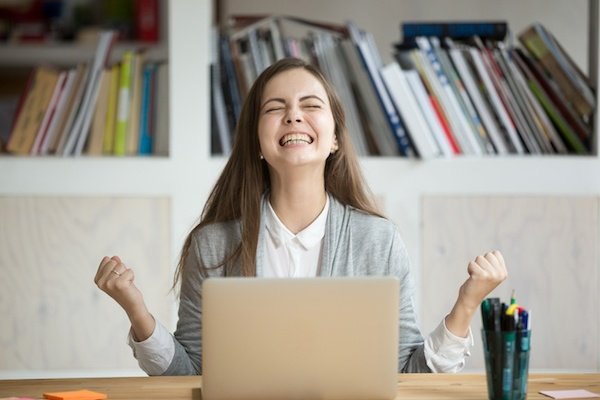 I am pleased to announce that we have introduced another exam option for CIP candidates. To recap, there are now three ways you can take the CIP exam:
At any Kryterion exam center world-wide.
At an AIIM-taught CIP prep course.
Online proctored via Kryterion.
Online proctoring has been available for years, but has sometimes suffered from confusion with online certificate programs and the perception that "it's just an online exam." I've shared that sentiment myself; at the same time, I completed about 35% of my bachelor's degree online in 2001, and in 2018 there are any number of programs including master's degree programs that are 100% online.
So what differentiates "just an online exam" from online proctoring? Online proctored exams are just that - they are proctored by a human. Our CIP exam is administered and proctored by Kryterion and the online version is no exception.
First, in order to even take the exam, candidates have to prove who they are in a number of different ways including confirming the test taker's identity via webcam and a keystroke test.
During the exam, someone from Kryterion monitors all candidates using their webcam and microphone. Kryterion focuses on a variety of behaviors that could potentially compromise the integrity of a particular exam, ranging from the camera being out of focus or out of position, to candidates having other people in the room, to using unauthorized exam aids or even attempting to steal test questions.
The exam, the exam-taking process, and the exam fee are identical, whether candidates go to a Kryterion test center or take it online. So why would you pick one approach over the other?
Online proctoring:
Convenience. Taking the online proctored exam takes away the need to drive, to find the test center, to park, maybe to pay to park, and everything else that goes along with going to an in-person test center.
Availability. Some candidates live in locations where there either are no test centers, or the distance is such that getting there is not very practical. This would allow those candidates to still access the exam.
Kryterion test center:
Technology. For the online proctored exam, you have to have your own technology that meets Kryterion's strict requirements, including the aforementioned webcam and microphone. In addition, you have to be able to download and install Kryterion's Sentinel software, which could be a problem for candidates whose IT staff lock down their computers and who don't have their own computers. If you can't meet these requirements, your only option is to go to a Kryterion test center (or host an onsite proctoring).
Interruptions. As noted above, Kryterion's proctors want to make sure that candidates are not getting answers from unauthorized sources such as other people. If, say, a candidate's child wanders into the room where the parent is taking the exam, the proctors will issue a warning. Repeated warnings could get the exam suspended. If a candidate takes it at work, and a colleague comes into the room asking about the exam, it could result in the exam being terminated. So if being interrupted is at all likely, the candidate might be better off going to a test center.
Again, the cost is the same and the exam is the same. But we hope that, by introducing an additional testing option for candidates, we will make the CIP more accessible to candidates who might have difficulty taking the test at a testing center.
I welcome your thoughts and feedback - feel free to ping me at jwilkins@aiim.org with any thoughts or questions about this new testing option. Click here to sign up for the exam (using either option).