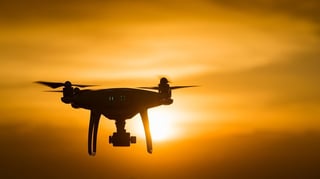 I have had some interesting conversations recently with a number of AIIM members about the unique challenges associated with managing video content. Some examples:
Policy bodycam video
Drone video -- for example, using drones to examine conditions at refineries, power plants, and manufacturing facilities
Surveillance video
You get the idea. Video is everywhere, and we face many of the same challenges associated with managing this type of content as we have faced for years with image and document-centric content: 1) how do we secure it? 2) how to we find specific information within the overall collection? 3) how do we reliably preserve it and archive it? and 4) how do we share and utilize it for business advantage?
Of course, video has unique challenges. The files are gigantic, creating unique storage issues and bandwidth issues. There is often a great deal of collateral and personal information captured on video, creating unique challenges re the managemnent of personal information. Finding a particular clip within a longer one is a challenge, as is automatically assigning metadata based on the content of the clip.
I've had the idea for a while of forming an adhoc virtual group to kick around some of these issues, and perhaps build some posts here to outline and share best practices. If you'd like to play, just click HERE or on the box below.
There's no hidden agenda or anything here - it's just a set of issues that I would personally like to better understand and it seems like there are a lot of AIIM peeps with these same issues. If we get a critical mass of people and info, we will perhaps at some point migrate this conversation to the AIIM Community group.