Join us for this informative webinar on
Thursday, July 15, 2021
11:00-11:30 am EST (GMT-4)
10 am CST; 9 am MST; 8 am PST
4 pm British Time (GMT+1); 5 pm Central Europe Time (GMT +2)
---
Join us, your AIIM peers, and Angela Watt for a recap of the presentation presented at the conference, "InfoMgmt and InfoSec: Two Planets, One Galaxy - How We Joined Forces to Build an Info Gov Foundation" she'll answer your questions live during this recap.

While most company executives acknowledge the threats that cyberattacks pose to their business, they don't necessarily have a strategy to combat the threats. When they do look to their staff for answers, they rarely include records and information management experts in the conversation. As a result, many cybersecurity plans and policies tend to be technology-centric and reactive, rather than information-centric and proactive. Meet Angela and Angelina from The City of Spruce Grove, Alberta, Canada. Angela is a records manager and Angelina is a security analyst. Learn how they joined forces to build a comprehensive cybersecurity program from the ground up using a "top ten" approach that incorporates information and technology considerations.


This webinar is approved for .5 hour of CIP Maintenance Credits.
Speaker for this event: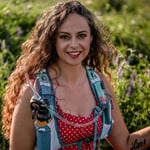 Angela Watt
Information Management Supervisor & FOIP Coordinator
City of Spruce Grove
Certified Information Professional with 17 years of cross-industry experience working in managing information assets for municipal government and private industry. Skilled at change management and identifying knowledge gaps across a corporation. Extensive experience designing, implementing, and training staff at all levels on information governance.

I am a graduate of the Library and Information Technology program at SAIT, as well as a graduate of the Mount Royal Event Management program, Certified Information Professional designation (AIIM), and an Information Governance Practitioner.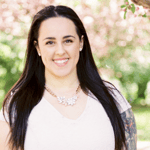 Angelina Van Ryswyk
Information Security Analyst
City of Spruce Grove
Angelina is a network and information security analyst with over 15 years of experience directing a broad range of network and security initiatives. A true people person at heart, Angelina is passionate about cyber security and educating users on the importance of safe cyber security practices, and fostering and maintaining collaborative relationships between security and key organizational stakeholders.