Join us for this informative webinar on
Thursday, June 17, 2021
11:00-11:30 am EST (GMT-4)
10 am CST; 9 am MST; 8 am PST
4 pm British Time (GMT+1); 5 pm Central Europe Time (GMT +2)
---
Atlanta housing is currently in the process of moving to SharePoint Online from an on-premises setup. In this workshop, we'll go over the transition plan that we are currently using to ensure a smooth rollout. You'll see how we gather data to analyze the collections and site, support customer success in the new environment, and ensure that governance needs are built in from the beginning to support the long-term IT roadmap.


This webinar is approved for .5 hour of CIP Maintenance Credits.
Speaker for this event: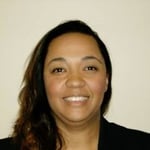 Natalie Austin
Records Manager
Atlanta Housing
Natalie Austin is an information management professional with extensive experience in creating and implementing systems to analyze, store and secure data for a variety of enterprises. In nearly a decade working in consulting she gained valuable experience in construction, aviation and financial records. Her true passion lies in electronic information management, specifically system implementations and administration for enterprises and small corporate teams. Before taking her position at Atlanta Housing, she worked at, The Coca Cola Company.