Join us for this informative webinar on
Thursday, November 4, 2021
11:00-11:30 am EST (GMT-4)
10 am CST; 9 am MST; 8 am PST
4 pm British Time (GMT+1); 5 pm Central Europe Time (GMT +2)
---
Join us, your AIIM peers, and Heather Sharbaugh for a recap of the presentation presented at the conference, "Rocket Science is Tough, and Rockets have a way of Failing" she'll answer your questions live during this recap.
Rocket Science is Tough, and Rockets have a way of Failing…not with good project management. Project management is the process of leading the work of a team to achieve goals and meet success criteria at a specified time. It crosses many business functions and industries. Information Governance is an organizational program with many different projects within it. Heather Scharbaugh applies her project management experience to Aldi's information governance initiatives to minimize failure and achieve stellar results. She'll explain the required techniques for getting the best of both worlds.
This webinar is approved for .5 hour of CIP Maintenance Credits.
Speaker for this event: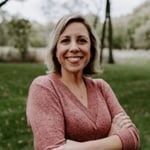 Heather Sharbaugh, PMP, CIP
Senior Solutions Analyst- Information Governance
ALDI
An experienced project, information governance, and records/document manager with over 16 years of practice in a fast-paced, highly regulated, and continually evolving environment. Strong focus on advocating for innovative and unique opportunities and service offerings which leverage technology and relevant applications.

I engage in troubleshooting areas of opportunity with regard to process workflow and am efficient and effective in communication to staff, supervisors, and stakeholders.