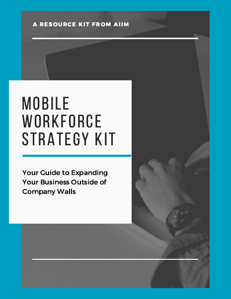 Recent global health concerns have forced organizations all over to work from home. But in many of these instances, urgency left little to no time for a thought-out strategy.
Are you missing the power of a truly mobile workforce strategy? It's not too late to go from working from home to winning from home!
To fully embrace the mobile office requires a clear strategy and environment to allow IT and line of business departments to work together and expand capabilities.
We've grouped 2 of our most popular educational resources on the digital workplace into one downloadable kit designed to help you learn where leading organizations are prioritizing their efforts, recommendations to apply to your strategy, and more.
Download your FREE copy to learn:
The Benefits of Going Mobile
Real-world Examples of Mobile Strategies
Recommendations for Moving Forward