Executives like shiny cool technology. They try to get value from IT, but forget that this comes from people and processes.
It's time we change this, - a leading CIO recommends that you focus 80% on people, 15% on processes, and 5% on IT. This was also stressed by analyst Alan Pelz-Sharpe from 451 Research in his #AIIM14 keynote.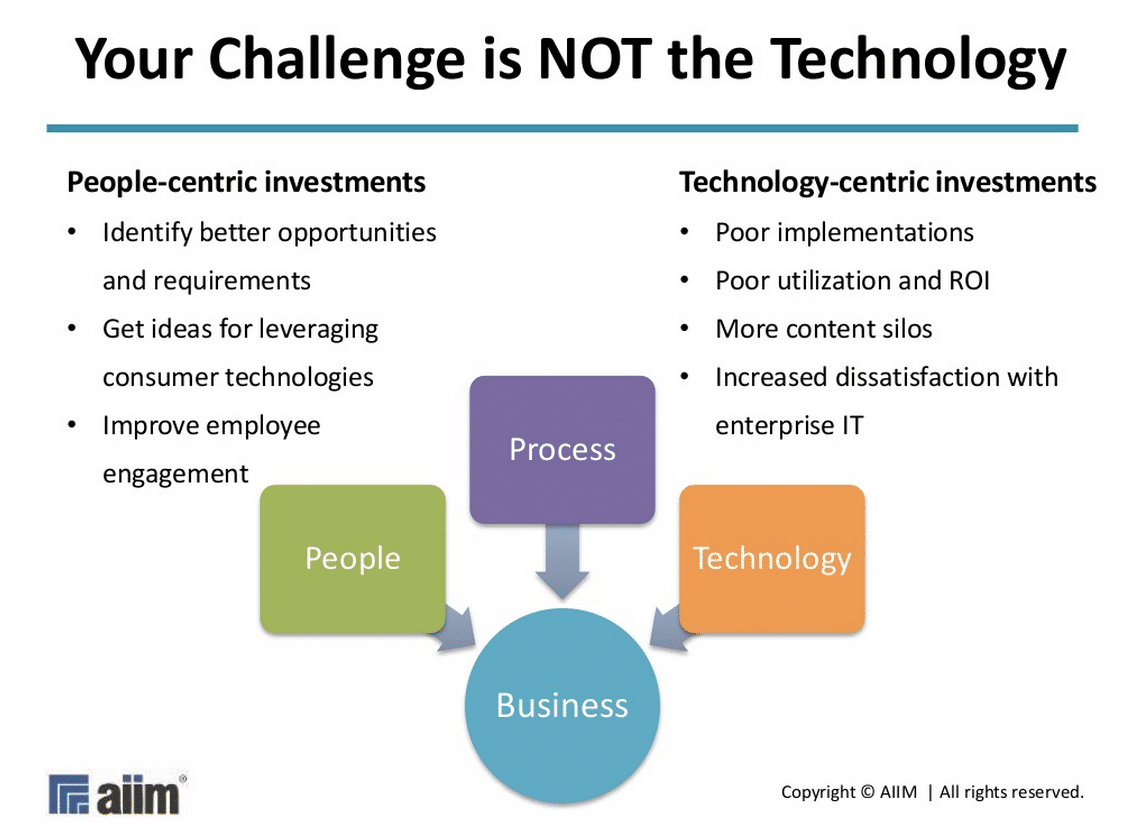 I have in this presentation tried to describe how you can transform your information management.
If you want to learn more about what goes wrong in projects, then check out
this blog post
by John Mancini.