Join us for this informative webinar on
Tuesday, June 11, 2019
11:00-11:30 am ET (GMT-5)
10:00-10:30 am CST; 9:00-9:30 am MST; 8:00-8:30 am PST
4:00-4:30 pm British Time (GMT); 5:00-5:30 pm Central Europe Time (GMT +1)
---
In this next WIIM Webinar, we're joined by Priscilla Emery, CIP and owner of e-Nterprise Advisors.
Many of presenters on the WIIM webinars have started their own consulting agencies and are now connecting, advising, and ultimately helping others with the wealth of knowledge and experiences they've amassed. But how did they make the leap?
We asked Priscilla, who did just that in the information management field, to tackle the following based on her own experiences:
How do you know when you're ready?
What are first priorities/steps for making the transition?
What kind of allies do you need?
What kind of financial planning should be factor in?
What were some of the most important lessons learned that others could benefit from?
If you're even thinking about one day venturing out on your own as a consultant, join us for this candid exploration.
Speakers for this event:
Priscilla Emory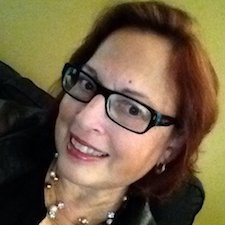 A former Jeopardy champion, Priscilla Emery is President and founder of e-Nterprise Advisors (also known as ECM Scope), which provides market research, strategic information governance planning and records management advisory services to both vendor and user organizations. Ms. Emery was a Principal with IQ Business Group, managing records management migration projects and providing records management consulting services. She was also Senior VP of Information Products and Services for AIIM International where she was responsible for the development and delivery of publications and other information-oriented products and services to AIIM members and associates. Prior to her position at AIIM, Ms. Emery was VP and Director of Gartner's Electronic Workplace Technologies research center and New Science's Intelligent Document Management service. She has provided many Fortune 500 user and vendor organizations with strategic planning advice in the areas of document, content and e-mail management and the assimilation of new and emerging technologies. Ms. Emery has also worked at Blue Cross & Blue Shield of Connecticut, Combustion Engineering (now ABB), Primerica Corp. (now Citicorp) and Bell Telephone Laboratories.
Have a question you'd like to see answered in this webinar? We'll do our best to include it during the live event.
This webinar is approved for .5 hour of CIP Maintenance Credits.
This WIIM Webinar is Sponsored By: