Join us for this informative webinar on
Tuesday, October 8, 2019
11:00-12:00 am ET (GMT-5)
10:00-11:00 am CST; 9:00-10:00 am MST; 8:00-9:00 am PST
4:00-5:00 pm British Time (GMT); 5:00-6:00 pm Central Europe Time (GMT +1)
---
In this next WIIM Webinar, we're joined again by Susan Borke of BorkeWorks.
In this session, we'll build upon enhancing your negotiation skills and how to apply those same skills to gain project buy-in from the C-suite AND staff.
Join us as Susan shares more on how to:
effectively engage in negotiations
hone your negotiation skills to gain buy-in from the C-suite
become an impactful project change manager
obtain effective communication/ effective negotiation key skills for success
Understand the skills needed to be a super communicator. Our projects are only successful when we have user adoption, take an hour with the WIIM community to ensure that you're employing the skills necessary to impact change.
Speakers for this event:
Susan Borke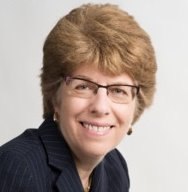 "If you don't ask, you don't get." Susan Borke first used this simple principle as a financially-strapped college student who needed to find a way to get course credit for an unpaid internship, without paying tuition. It was one of her first successful negotiations and helped to spark her passion for teaching this strategy, and other effective negotiating techniques, to business people of every level.
Borke's years of experience as a media executive at CBS and in-house counsel at National Geographic, provided extensive opportunities to practice the negotiation techniques she teaches. With a background in legal and financial administration, Borke has managed departments and divisions that included attorneys, paralegals, and other business professionals. She understands the needs of C-level executives and their employees.
Have a question you'd like to see answered in this webinar? We'll do our best to include it during the live event.
This webinar is approved for .5 hour of CIP Maintenance Credits.
This WIIM Webinar is Sponsored By: