Join us for this informative webinar on
Thursday, February 23, 2017
2-3 pm British Time (GMT)
3-4 pm Central Europe Time (GMT +1)
In North America: 9-10 am EST (GMT -5); 8-9 am CST; 7-8 am MST; 6-7 am PST
---
Smartphones are everywhere. It is estimated that 4.2bn people have a toothbrush, but 5.1bn people have a cell phone. We pull them out every time we need help and the result of all this is Pavlovian – we become more attached to our smartphone. Research has found that 16-24 year olds spend in average 3.3 hours per day on their phone. Mobile is therefore a platform change – everybody now has a powerful computer in their pocket that is always on, always connected.
Many organisations are struggling to adapt to the new mobile reality. AIIM research found that only 22% of companies support mobile access to important business documents. Only 21% have mobile capture, and only 13% have process interaction on mobile. Many are being kept hostage by old legacy business practices or IT systems – they struggle to make the required changes to embrace the future.
"When the platform changes, the leaders change" said Seth Godin. The change comes from companies able to take advantage of the new platform, e.g., Uber vs Taxis. Companies need to transform their business processes, not just improve them. They need to go from mobile enabled to mobile centric. But how do I do this without replacing what I already have? How do I better support mobile customers and staff? Where do I start?
Join this webinar to learn:
How the proliferation of smartphones will impact how you process customer information and documents?
How to use smartphones to transform your business processes
How to capture or scan important information using smartphones
How to achieve this without having to replace large legacy systems
Have a question you'd like to see answered in this webinar? We'll do our best to include it during the live event.
Speakers for this event

Atle Skjekkeland, SVP, AIIM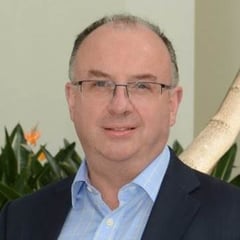 Owen Kilbane, Sr. Mobile Specialist EMEA, Kofax
Underwritten by: