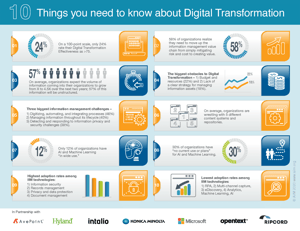 We've put together this infographic to help you quickly get the answers you need about Digital Transformation, including:
How are others rating their Digital Transformation effectiveness?
What are the biggest obstacles to Digital Transformation
What role are new technologies like Artificial Intelligence and Machine Learning playing?
Get your free copy to learn all of this and more.