A FREE infographic with the key data points!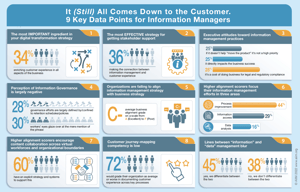 Hundreds of decision-makers from the AIIM Community weighed in on this exploration of the state of information management.
What are the top concerns and challenges today?

What is the most important ingredient in a successful digital transformation strategy?

What grade would you give your organization?
To find out the answers, we surveyed executives and practitioners from the IIM community; professionals who work on the front lines of digital transformation today and know firsthand the gaps between information management strategy and business strategy.
Our research highlights the specific information concerns that organizations need to resolve in order to succeed on their journey to becoming a thriving organization.
Download your free copy today to learn more about the 2022 State of the Intelligent Information Management Industry.
Preview the Trends