A FREE infographic with the key takeaways!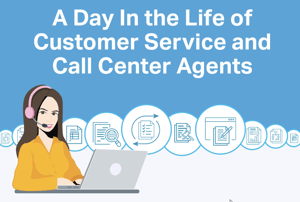 Did you know that the average conversion rate for a new customer is 1% and 3%?
Providing an excellent customer experience has become a top C-Suite objective because nurturing longer-term relationships can skyrocket your profits and brand reputation.
A repeat customer has a 60% to 70% probability of buying again and again. The more repeat customers you have, the less you'll have to spend on customer acquisition.
Download this free infographic today to learn how to land a customer and keep them happy and coming back.