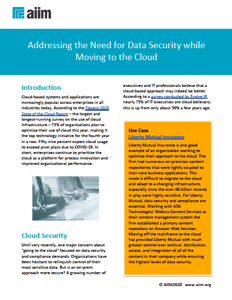 The hybrid cloud has proven to be especially valuable as organizations have had to adapt nearly overnight to a work-at-home movement.
Taking advantage of a mix of on-premise and cloud technology, a hybrid environment allows data and content to move between private repositories and public clouds in a more flexible way, ultimately giving the organization greater flexibility and more options for content deployment and use.
But what new security challenges come with this approach? How should you move forward? How can a strong records management foundation to provide the basis for your efforts?
Get your free copy of this tip sheet to learn more about the hybrid cloud environment, best practices, and three approaches to factor into your plans.