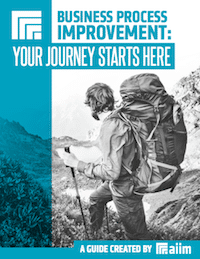 Many organizational processes are – like the cowpaths of old – never designed, they happened out of serendipitous need and became the way things get done. From a business standpoint, this is neither the best nor most efficient way to work.
Planning, designing, and developing processes that focus the organization on reaching specific outcomes, quickly and efficiently, should be a priority; not an afterthought.
Download this guide and take time to periodically assess whether your processes are still relevant and how they can be improved.