Get your FREE copy of this eBook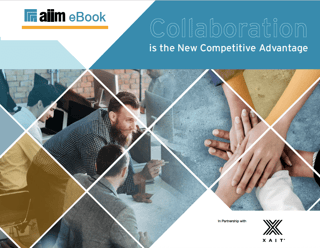 It feels like a given to say that fostering good workplace collaboration provides a strategic advantage. Perhaps what's more interesting is just how much bad workplace collaboration can hurt your business. A Salesforce survey of corporate executives found that:
86% believe that lack of collaboration was responsible for workplace failures
97% feel misalignment in collaboration directly impacts the outcome of a task or project
92% say it creates a tendency to miss deadlines
In this ebook, we explore how to take advantage of collaboration as a competitive differentiator, and a new breed of collaboration tools that are changing the way we work. You'll learn:
How you may be missing the mark on collaboration
New tools changing the way we collaborate
Enabling drivers for collaboration
Best practices you can use to boost collaboration
Get your free copy today and enable twenty-first-century collaboration in your business.
Underwritten by: