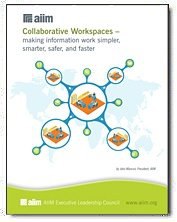 Digital Transformation in the Workplace
Today, employees need to be able to work across different locations, time zones, and countries. They must be able to navigate distributed teamwork that is cross-functional, cross-cultural, and cross-organizational.
Collaborative technology makes this possible but flies in the face of the C-Suite's need for control. The worker needs to get work done, making the changes that need to occur in the office fundamental.
In this report we'll explore:
How organizations are embracing collaborative technologies
How the nature of work will change between now and 2020
What measures we should be watching