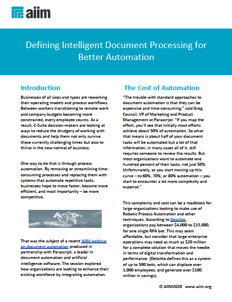 Businesses of all sizes and types are reworking their operating models and process workflows. Between employees transitioning to remote work and company budgets becoming more constrained, every employee counts.
As a result, C-Suite decision-makers are looking for ways to reduce the drudgery of working with documents and help them not only survive these currently challenging times but also to thrive in the new normal of business.
The answer: automation!
By removing or streamlining time-consuming processes and replacing them with systems that automate repetitive tasks, businesses hope to move faster, become more efficient, and most importantly – be more competitive.
Download this FREE tip sheet to learn how.