Don't let legacy platforms hold your business back from reaching its true potential!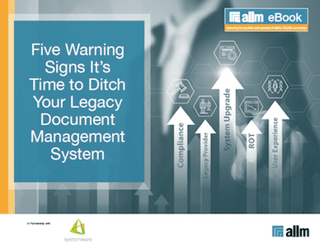 Working with outdated legacy systems is a common roadblock to digital transformation. These are computer systems, programming languages, and software applications that are out-of-date and can no longer receive support and maintenance. Yet despite their obsolescence, they remain in use and put the organization at risk in important functional areas like cost, efficiency, and compliance.
Don't let your legacy platforms stand in the way of your success; download this FREE ebook and learn:
What are the warning signs that it's time to ditch your legacy system?
What are the costs and risks of sticking with your legacy system?
What are the steps for content migration?
Also, gain a real-world perspective with a featured case study on Anheuser-Busch and how they completed a successful content migration to replace their outdated system in just two weeks!