Remove the friction from the processes that drive your business every day.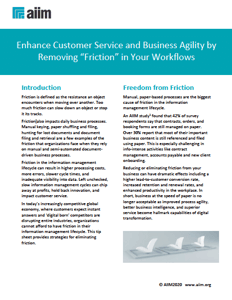 Friction in your information management lifecycle can result in higher processing costs, more errors, slower cycle times, and inadequate visibility into data. Left unchecked, slow information management cycles can chip away at profits, hold back innovation, and impact customer service.
Increasingly, your customers are expecting instant answers and frictionless experiences. Download this tip sheet to learn the strategies to eliminate your friction.