Intelligent Document Processing (IDP) includes solutions and services that leverage AI-based technologies to automate information-intensive business processes. These applications involve the conversion of semi-structured and unstructured business inputs - often in the form of documents - into meaningful and usable data.
With demands for hyper-automation in today's digital workplace, IDP is an important first step in transforming business information and content from myriad sources and formats into usable data for downstream processes. What role should information management pros play in IDP?
Watch the replay to learn what our exciting lineup does to:
Identify the manual inputs and interventions that could benefit from IDP
Determine preprocessing actions to ensure accuracy and processing at scale
Set document classification parameters for correct extraction and indexing
Validate the processing, storage, retention, and downstream use of extracted information in other applications
Let us help you do the heavy lifting – watch the replay on how IDP can enable better process automation.
This webinar is approved for 2.0 hours of CIP Maintenance Credits.
Speakers for this event:
Host: Kevin Craine, MBA
Content Strategist
AIIM

Petra Beck
Senior Analyst
Infosource Software

Ralph Gammon
Senior Analyst
Infosource Software

Robert Brown
Senior Manager - Project Quality Assurance & Support
Isis Papyrus

Dean Hillery
Territory Account Manager
DocStar, an Epicor solution

Eric McCracken
Territory Account Manager
DocStar, an Epicor solution

David Sentongo
Product Strategy Leader
Kofax

Jason Butler
Vice President of Conversion Services
Access Corp
Agenda
Kevin Craine, MBA




Host



Welcome!

InfoSource

Title: What is IDP and what role does it play in end-to-end automation?
Abstract
IDP (Intelligent Document Processing) is a term that is becoming increasingly popular in the context of Intelligent Information Management. It has emerged from the Document Capture market as AI and Machine Learning technologies enabled the automation of information intensive business processes. Intelligent Capture vendor are joined by ISVs offering AI native solutions to respond to the growing demand for process automation. In this session Petra Beck and Ralph Gammon, both senior industry analysts in the Infosource software practice will set the stage for this webinar. They will take a closer look at the scope of IDP, the leaders in this space, discuss the type of applications that are benefiting from IDP and how they expect the market to develop.

DocStar an Epicor solution

Title:

Transforming Business Documents and Content into Electronic Information Assets


Abstract


Is your team spending way too much time mired in manual data entry tasks? Intelligent Document Processing (IDP) technology can help! Empower your team to focus on the high-level tasks at hand by eliminating hours of manual data entry. In this session, learn how IDP technology with Artificial Intelligence (AI) can identify and capture data from thousands of document types and formats your organization receives, allowing "document understanding" for high-speed capture, classification, indexing, recognition, automated data entry and workflow validation in turn, improving your overall team's productivity and accuracy.

Isis Papyrus

Title: Automating Document-Centric Tasks to Unlock Business Value
Abstract
Information is power for any business. By embracing Intelligent Document Processing (IDP), organizations can intelligently capture and process information hidden in business documents and emails and dramatically increase the speed, effectiveness, and efficiency at which documents are processed.
In this session, Rob Browne, Senior Manager Project Quality Assurance ISIS Papyrus, provides insights into one of the most interesting projects in 2022 – 'Capture automation to Speed Up the Customer Claims
Journey' at the TRYG Insurance Group. TRYG successfully automated claims processing across business units and countries, tremendously growing the amount of automatically generated documents to their customers, and increasing efficiency and speed of processing from countless hours to minutes. Join us to hear how the project went!

Kofax

Title:

Discover How IDP Enables Superior Process Automation


Abstract
According to 2021 SSON study, nearly half of organizations surveyed estimated that almost 50% of their business data is unstructured. 86% of them went on to express that the problem of unstructured data is impacting their operational productivity. At Kofax, helping organizations tackle unstructured data and transform their content centric business processes with automation is at the core of what we do. Kofax will provide quantitative insights and practical use case examples to illuminate the power of IDP and highlight how the Kofax Intelligent Automation Platform helps organizations Rethink their and transform their operations with automation. Tune in, you won't want to miss it!

Access

Title: Maximizing Value of Records & Information with IDP

Abstract

With the ever-growing volume of data and content creation, there simply aren't enough people nor hours to effectively manage the categorization, indexing, or governance of the content. At Access we are leveraging Intelligent Document Processing (IDP) to force-multiply our domain expertise to accurately identify, classify, index, and apply appropriate security and retention controls on petabytes of documents.Discover how we've combined several technologies, techniques, and hardware to accurately provide an industrial-strength solution to this ever-evolving challenge.Join Jason Butler, Vice President of Conversion Services at Access, for this informative discussion to learn about the latest advancements in IDP and how it can transform the way you manage your records and information.
Sponsored by: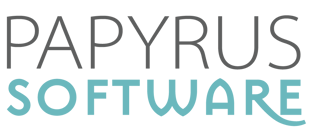 Contributions by: