Join us for this informative webinar on
Wednesday, February 22, 2023
1:00-3:00 pm EST (GMT-4)
12 pm CST; 11 pm MST; 10 am PST
7 pm British Time (GMT+1); 8 pm Central Europe Time (GMT +2)
*If you're unable to attend the live event, register and we will send you the replay shortly after the webinar ends*
---
According to Gartner, Intelligent Document Processing (IDP) uses natural language technologies to extract data from structured and unstructured content, especially from documents, to support automation and augmentation.
With demands for hyper-automation in today's digital workplace, IDP is an important first step in transforming business information and content from myriad sources and formats into usable data for downstream processes. What role should information management pros play in IDP?
Join our exciting lineup to learn what they do to:
Identify the manual inputs and interventions that could benefit from IDP
Determine preprocessing actions to ensure accuracy and processing at scale
Set document classification parameters for correct extraction and indexing
Validate the processing, storage, retention, and downstream use of extracted information in other applications
Let us help you do the heavy lifting – don't miss our extended webinar on how IDP can enable better process automation.
This webinar is approved for 1.0 hours of CIP Maintenance Credits.
Speakers for this event:
Host: Kevin Craine, MBA
Content Strategist
AIIM

Petra Beck
Senior Analyst
Infosource Software

Ralph Gammon
Senior Analyst
Infosource Software

AnnMarie Pucher
CEO
Isis Papyrus
Sponsored by: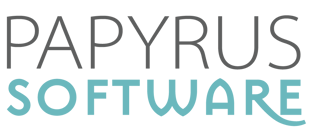 Contributions by: