Content Analytics, Process Automation, and Machine Learning are compass points for your journey.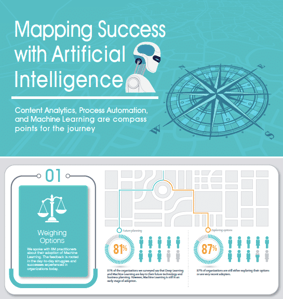 Are you ready to map out your journey to success with artificial intelligence? Download this FREE infographic detailing important information for you to consider, including:
Weighing your options with Machine Learning
Reviewing the drivers for Automation
Focusing on Content, Process, and Analytics
Applying AI to Content-driven Processes
Learn all this and more with this FREE infographic.
Underwritten by: