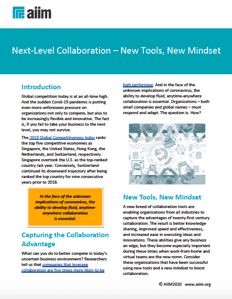 Research tells us that companies that leverage collaboration are five times more likely to be high performing*. And in the face of the unknown implications of coronavirus, the ability to develop fluid, anytime-anywhere collaboration has become even more essential. Organizations – both small companies and global names – must respond and adapt. The question is: How?
In this tip sheet, we explore how to take advantage of collaboration as a competitive differentiator. You'll learn:
How to capture the collaboration advantage
New tools changing the way we collaborate
Enabling drivers for collaboration
Plus, get a look at real organizations that have been successful using new tools and a new mindset to boost collaboration with two featured case studies.
Underwritten by: