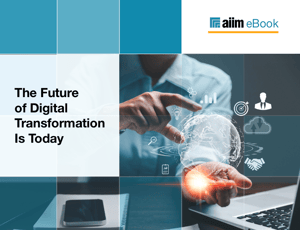 Innovations are moving so quickly that it is easy to be lulled into some level of complacency or antiquation. Now is an opportune moment to ask whether or not your organization is working with systems and approaches that will limit your future opportunities.
This is especially important as demands for new digitally-enabled ways of working disrupt every aspect of doing business today; creating new markets and new competitors that were unforeseen just a few years ago.
Fall behind the curve and you put the organization in real danger; not just from a technological point of view but also from a strategic one as well, as information agility, process efficiency, and superior service become essential requirements of doing business today.
It is vital that leaders design strategies to deal with important changes to the operational environment. What are some effective next steps?
Download this free eBook to learn the three best practices to consider.