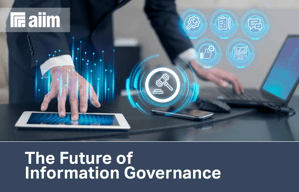 The COVID-19 pandemic drove the digital transformation agenda forward for most organizations.
As a result, many have already experienced significant digitization. But according to the new AIIM 2023 State of the IIM Industry Report, over 20% of AIIM members say that they still lack a formal strategy for Information Governance (IG).
This is especially troubling since AIIM research also found that the number of information systems within organizations, on average, has risen dramatically.
Adding to the complexity is the fact that multiple functional tools now fall under the remit of IG. The proliferation of new tools, new media types, and new requirements has amplified as the number of information systems has intensified.
Learn more by downloading his free tip sheet!