Expanding your business outside of company walls.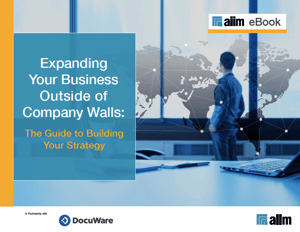 Mobile is the new standard. This agile and flexible approach embraces the anytime, anywhere, any-device model of productivity. Businesses of all sizes and locations have their eye on developing a mobile strategy – according to a Forbes study, over 80% of CEOs feel a mobile workforce is strategically important.
But to fully embrace the mobile office requires a clear strategy and environment to allow IT and line of business departments to work together and expand capabilities.
What could your team accomplish outside the walls and limitations of a traditional office? More importantly, where do you begin?
Download this FREE ebook to learn how to empower your mobile strategy, including a look at:
The Benefits of Going Mobile
Real-world Examples of Mobile Strategies
Recommendations for Moving Forward