Expanding your business outside of company walls.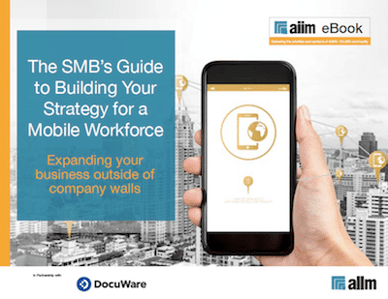 To be competitive, small and medium-sized businesses (SMBs) must adopt an operational approach that allows the company to be more agile and responsive, and embrace people and resources outside of their physical location. As a result, a mobile workforce is an important differentiating factor for success. However, achieving a mobile workforce requires new technology and systems to support the environment, putting more pressure on IT and line of business departments to work together and expand capabilities.
The question is: where do you begin?
Download this FREE ebook to explore three areas where SMB's can find immediate benefit, including:
Getting Rid of Paper
Getting a Handle on File Shares
Embracing the Cloud
Underwritten by: