"There is huge opportunity – an incumbent opportunity, both organizationally and professionally – in the disruptive times ahead."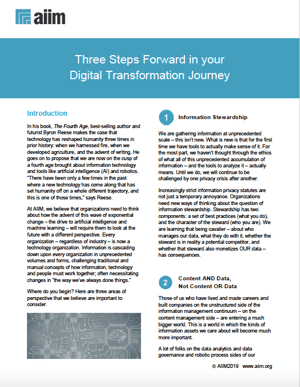 As both the value and volume of the information we manage continues to rise, many organizations are finding themselves overwhelmed by trying to keep up using traditional and manual concepts. New ways for information, technology and people to work together is driving businesses toward artificial intelligence and machine learning.
This new approach will require a look at the future with a different perspective often necessitating changes in "the way we've always done things."
Where do you begin? Download this FREE tip sheet for a look at three areas to consider for future success.