Microsoft 365 enterprise presence is becoming ubiquitous. Of the organizations surveyed by AIIM earlier this year, 93% are using M365 in some fashion. As a result, some organizations are now considering whether new M365 governance, records, and security capabilities are sufficient to natively handle at least this part of their information chaos challenge.
Many organizations have questions about these new governance capabilities: How do you deploy them? How do you optimize them? And how do you manage the explosion of content that accompanied the rush to accommodate remote work?
Hear from a lineup of M365 experts as they share their insights on tackling these issues and more. In this video, we discuss:
How to push the out-of-the-box capabilities of M365 as far as possible
How to build strategies for pulling other content repositories under the M365 governance umbrella and when to do it
How to recognize when additional applications are needed to make the most of the M365 experience
How the M365 platform will likely evolve in the future
This webinar is approved for 3.5 hours of CIP Maintenance Credits.
Speakers for this event
Peggy Winton, CIP (Keynote)
President & CEO
AIIM

Kevin Craine

(Host)

Content Strategist

AIIM

Shawn Acheampong

CEO | Digital Transformation Specialist

Tumii Transformations Inc

Mason Belcher

Account Executive

ActiveNav

Gordon Brown, CRM

(Program Manager, Information Management

Mimi Dionne, CIP, CRM

Senior RIM Manager

Jeff Melnick

Global Director of Technical Solutions Manager

archTIS

Jordan Uytterhagen

Managing Director

Cadence Solutions

Rakesh Chenchery

CTO

Proventeq

Roberto Yglesias

Principal Product Manager, Records Management & Information Governance,
Microsoft 365 Compliance
Agenda
Theresa Resek, CIP




Vice President, AIIM



Welcome!

Peggy Winton

President

AIIM

Keynote
Join Peggy, AIIM's President & CEO, as she shares her knowledge and insight on M365 and her predictions for what the future will bring.

Gordon Brown, CRM

Program Manager, Information Management

and

Mimi Dionne, CIP, CRM

Senior RIM Manager

M365 Sneak-Peek
Join M365 experts Gordon and Mimi as they give a sneak-peek of some upcoming
training on how Outlook governance impacts an organization. They'll also explore
governance in 365 Exchange Online.

Jeff Melnick


Global Director of Technical Solutions Manager

archTIS

Tips for Secure Collaboration and Guest Access in M365 and Teams
It's possible to reap the vast benefits of M365 and Teams without governance and security headaches. If you've been hesitant to roll out information sharing and guest collaboration capabilities because of security and governance concerns, let us show you how to do it securely. We'll explore the dynamics of Teams and how data is shared under the hood to ensure consistent governance and security across the M365 apps that underpin Teams.

Jordan Uytterhagen

Managing Director

Cadence Solutions

Show and Tell - Records Management in M365
With M365, you need just one license, plain and simple. IT and Records Managers both support and endorse this platform very well, which creates less in-fighting (we've all been there) and results in a mutually beneficial rollout. Stop arguing about which system to pilot, procure and evaluate. Join our demonstration session to learn how Sensitivity labels, Case Closure of Records, and eDiscovery capabilities are available Out-of-the-Box right from within M365.

Mason Belcher

Account Executive

ActiveNav

Best Practices When Making the Move to M365
A migration to M365 is never going to be easy. But that doesn't mean it has to be hard! We'll share best practices for making the migration process smoother and more efficient. Plus, we'll share how Plains Midstream Canada found success using ActiveNav for their migration to M365. Sneak preview: Using ActiveNav, Plains achieved what would have taken a human over 9 years to accomplish in just a few months!


Rakesh Chenchery

CTO

Proventeq

Getting the Most out of M365 while Migrating from a Legacy ECM
When moving out of any legacy ECM platform, organizations must think of more than just document migration into M365. Planning for knowledge management, compliance, and governance are undoubtedly important, but remote working also demands better information protection, employee experience management, and integration with line of business apps. In this session we will discuss how our customers were able to make the most of M365 from day one.
Sponsors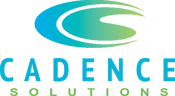 With contribution from: