A Guide for Adopting AI for Process Improvement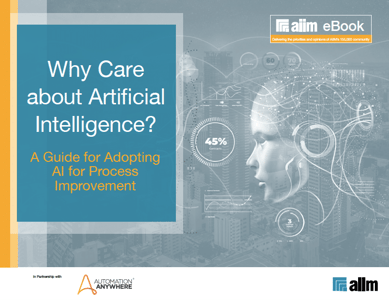 Artificial Intelligence provides the potential to reengineer and improve core business processes that drive the success of any enterprise organization.
But the key to gaining advantage from AI is turning that innovation into real-world process improvement. It's not about technology; it's about boosting the performance of the organization. This eBook will explore several factors to consider and suggest ways to apply Artificial Intelligence today to bring about process improvements that will make a difference in your organization.
Download your FREE copy to learn:
What is AI's role in Intelligent Automation?
How can you apply AI to your business?
What are the common AI use-cases (Invoice Processing, Order Processing, and Shipping)?
How do you "Sell" AI to your C-Suite?