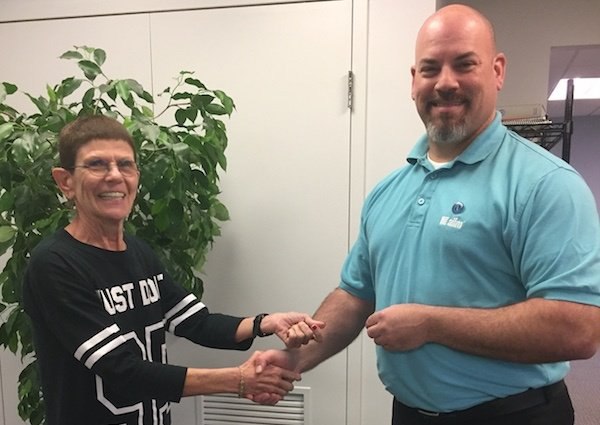 I'm way too old for this! Seriously, do you know how long it's been since I've taken a major exam?! Besides, I'm not a good test taker!
These were just some of the excuses that were preventing me from taking the CIP exam.
Well, apparently, I'm not too old and I'm a better test taker that I expected. I recently took the CIP prep class at AIIM's headquarters in Silver Spring, MD, took the exam, and I passed. Woo hoo!!!!
So, at this point in my career what made me want to take the leap? First, I wanted to validate my knowledge in the core information management disciplines, but, perhaps even more importantly, I was looking for a baseline training program that would enable me to help develop and mentor future information management professionals.
Prior to the prep course, I reviewed the CIP Study Guide front to back. This helped me to know the areas I needed to focus on in the class. I loved the class environment as we had people with such diversified backgrounds and skill sets. It was a great opportunity to network and to learn from each other.
I won't lie - the test was tough! It's not enough to know the course material; you need to know how to apply it in real world scenarios. My most important piece of advice for taking the exam is to quickly answer all the questions, flagging the ones you are uncertain of, and then use the remaining time to carefully review your flagged questions. Passing the exam gave me such a great feeling of accomplishment.
Preparing for and taking the CIP course did help me validate what I did know but even more importantly, it helped me discover what I don't know. Now I have a greater awareness of the areas that I need to further develop my knowledge in so I can more successfully mentor others.
We're at a major inflection point in our industry. We are no longer talking about simply digitizing paper, we're talking about the serious implications of digital disruption and the tremendous opportunities for digital transformation. Organizations today need professionals with skill sets that broaden beyond records management and information technology. They need professionals who understand the management, utilization and application of information in the organization. The CIP provides the requisite knowledge to develop this new information professional.
I believe both customers and industry vendors should standardize on the CIP. When you have customers and vendors with this high level of competency, the end result will be successful information management implementations. So why wait any longer? See what certification can do for you!
About today's guest poster - Pam Doyle is an Information Management veteran, Certified Information Professional, and AIIM Board Member. She is the founder of the company PD Square which offers professional development services including speaking, training, webinars, and thought leadership articles.