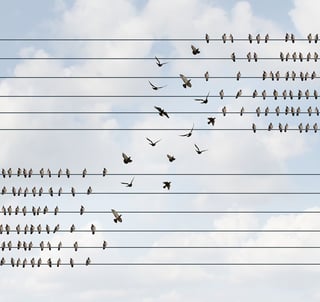 In a recent AIIM survey we investigated the question of what information capture "leadership" looks like in user organizations. What does information capture look like in leading organizations that want to position this competency not only as a source of immediate competitive advantage, but also as a long-term competency critical to the coming era of machine learning?
What are the problems that organizations are experiencing with their capture implementations as they consider this evolution? Here 4 key problem areas that surfaced in our survey; we'll also be discussing this survey and its implications in an AIIM webinar on September 19.
4 Key Information Capture Challenges in Moving to the Next Level
Multiple document types -- Most organizations are struggling with capture complexity that is driven by the sheer volume of document types that must be managed.
Uncertainty about data accuracy -- Data is at the heart of the Digital Revolution. And data quality is at the heart of the challenge facing organizations as they attempt to make their data fit for purpose and fit for use.
Poor usability -- 62 percent of respondents in our survey rate their capture software "very difficult" or "somewhat difficult" to configure.
True information capture is more complicated than simple imaging -- Capture is often assumed to be synonymous with scanning. The reality is that most organizations need to do far more than just process images.
Interested in learning more? Download my new free Tip Sheet!