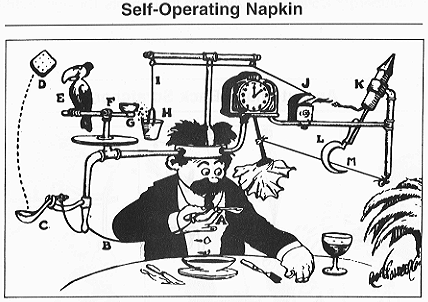 The term "Logistics" conjures up images of complicated supply chains, and the Rube Goldberg-esque complexities of summarizing, rationalizing, and reporting on them in an intelligent way.
As bad as this is on the physical side of the business, most likely the information flows associated with these physical flows look even worse.
Here are 3 reasons why these core information logistics issues are more challenging than ever before:
There is a "generational" shift underway between "legacy" ECM systems and more "modern" platforms.
Content that is stored in file sync and share systems – especially those that are more "consumer" than "enterprise" -- is often inaccessible to the organization at large.
Content tied to SaaS processes is often locked up in those SaaS silos.
Find out more in this new Tip Sheet - Logistics Means More Than Moving Physical Stuff Around.
-----
Have you seen my keynote from AIIM17? -- Check it out and pass it along!