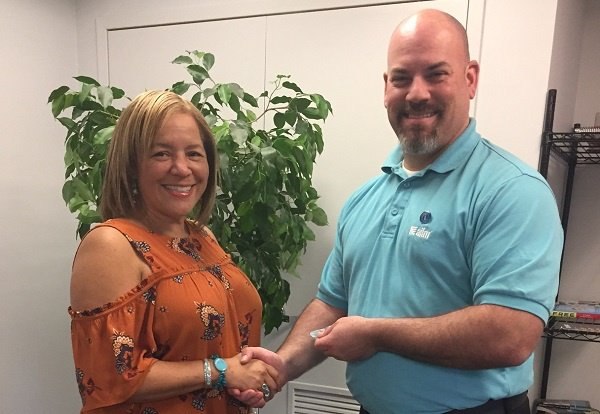 When asked what the CIP means to me, I immediately smile. This accomplishment means a lot - both on a professional and personal level.
You must be wondering - how did an accountant become a Certified Information Professional?
First thing you should know, I'm a numbers geek and technology was furthest from my mind. While looking for cost savings, cloud-based solutions kept popping up. After researching further, I soon discovered how much time and money I could save our company by implementing these technologies. But, in order to do so, I needed to get a better understanding of the systems and the terminology.
I signed up for and completed AIIM's Electronic Content Management (ECM), Electronic Records Management (ERM) and Business Process Management (BPM) Practitioner courses. Working in a small office, I couldn't afford to take off time to attend class in-person, so I took classes online – studying on my own time, at my own pace. I learned quickly, I learned a lot and it opened my eyes.
With each class I learned ways to improve a process or understand a system. Soon, I was thinking of new ways to use technology to save time, add value, and save money. I applied my training and the information from my research and soon implemented some positive technology changes resulting in substantial costs savings and processing efficiencies. I had successfully created a virtual work environment by incorporating a web-based accounting solution and upgrading our expense reimbursement and payroll solutions. When an expensive electronic document solution was out of reach, I lead my team in creating a homegrown system. Most importantly, I gained confidence with technology.
Seeing firsthand what positive changes I was able to make as a result of training, I set my sights on becoming a Certified Information Professional (CIP). Full speed ahead!
I signed up for the CIP Prep Class determined and scared. I had taken the practice exam and knew I needed help to get certified. Jesse Wilkins is an amazing teacher – patient and knowledgeable. He closed the technology gap by applying practical use cases and professional experience to improve my understanding. He dropped some serious knowledge on our group! My confidence was building and I was soon ready to take the test.
When I started the test, I made sure to go through every question first– tagging those I did not grasp immediately for review later. I answered all of the ones I knew and then went back to answer my flagged questions. I was expecting the exam to be challenging and it certainly was. However, in the end my hard work paid off and I was so happy to see that I passed (with room to spare).
While I'm still a numbers geek at heart, now I can also say – I am a Certified Information Professional. I did it and you can too!
See what Certification can do for you! Learn more about the Certified Information Professional designation.