Why Should You Care About Digital Transformation?
Consider the following:
"The speed of current breakthroughs has no historical precedent."
--Klaus Schwab, World Economic Forum, 2016
"For the first time in history, the world's leading experts on accelerating technology are consistently finding themselves too conservative in their predictions…"
--Steven Kotler
"Uber, the world's largest taxi company, owns no vehicles. Facebook, the world's most popular media owner, creates no content. Alibaba, the most valuable retailer, has no inventory. And Airbnb, the world's largest accommodation provider, owns no real estate. Something interesting is happening."
--Tom Goodwin, Havas Media, in Techcruch
What the heck is going on and what does it have to do with Information Professionals?
Simply speaking, according to the World Economic Forum, we are on the cusp of the next industrial revolution, one that is combining digital and physical systems to create radically new value propositions – and in the process, disrupting many existing businesses.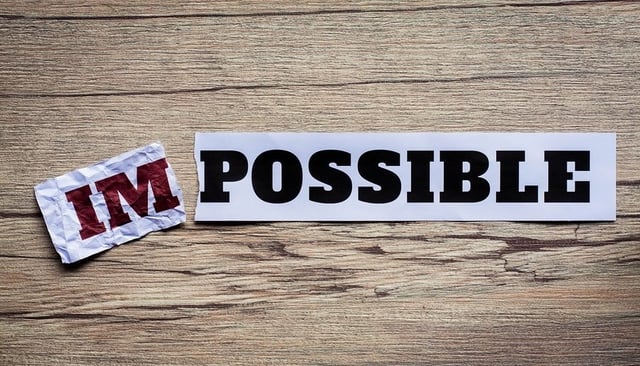 How effectively an organization manages and recombines its information assets to create value is at the center of this revolution. Flexible, agile and responsive information flows are the central nervous system of the modern organization. In many organizations, these systems are short-circuiting, and drifting into chaos, unable to keep up with the escalating demands created by consumerization, cloud and mobile, and the internet of things.
Central to addressing these challenges are two realizations:
1 -- Information is now your organization's most important asset, and
2 -- You need the skills to manage it.
Depending on your role in your organization, your Digital Transformation challenges will fall into one of the following categories:
| | |
| --- | --- |
| Business Challenge | Who Should Care |
| AUTOMATION: How do I deliver solutions more quickly using mobile-first and lo- and low-code approaches? | Line of business executives, web and mobile app developers, imaging and content specialists, business analysts, finance, HR, and operations executives, customer experience execs |
| SECURITY/GOVERNANCE: How do I govern, value, manage, secure, optimize and protect my information assets, wherever they exist (cloud, on-premise, or some hybrid)? | Records managers, information architects, E-Discovery, IT legal professionals, digital archivists |
| ANALYTICS/INSIGHT: How do I digest massive amounts of new data, apply structure where it doesn't exist, and use that structure to put data and content into action? | Marketers, line of business executives, information and data scientists, knowledge managers, information curators, customer experience execs |
I've put together some of the Digital Transformation insights from AIIM Board members and AIIM16 speakers into a new e-book -- it's FREE -- 21 Tips for Putting Digital Transformation into Action.
Here are my "tips" -- find out more in the free e-book -- (get it HERE).
Creating a Transformation Strategy
Know where the puck is going.
Think business, not fashion.
Have a Disruption war chest!
It's a journey, not a destination.
Keep risk in perspective.
One size does not fit all.
Per Yoda, "Do or do not, there is no try."
Preparing for Action
Not all customers will immediately love the idea of disruptive change.
Disruption is not just an external customer affair; the way work itself is being done is being revolutionized.
Find out what your people are REALLY doing BEFORE you try to change it.
If you can't measure it - don't do it.
Make digital transformation pay for itself.
Plan that when you fail (and you will), you will fail fast!
Implementing Your Transformation Plan
Mom was right. Before you do anything, clean your room!
A unified information strategy is not a luxury.
Focus, focus, focus. And then focus some more.
Remember that simple is hard.
Find a trusted partner that will listen and is excited about your journey.
Leverage the technology you already use.
Think BIG, start small, grow steadily.
The last rule – Oh yeah, after all this is AIIM. You didn't think we would forget, did you? DO SOMETHING ABOUT THE PAPER!
Not signed up for AIIM16? What? Hurry because hotel block closes on Friday.