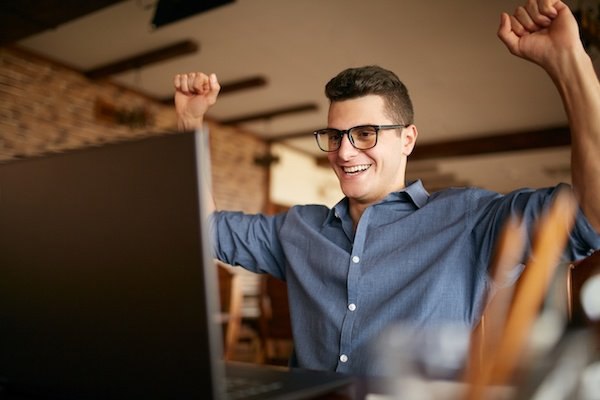 Subscribe
3 Amazing Automation Tools for Startups
automation | digital transformation,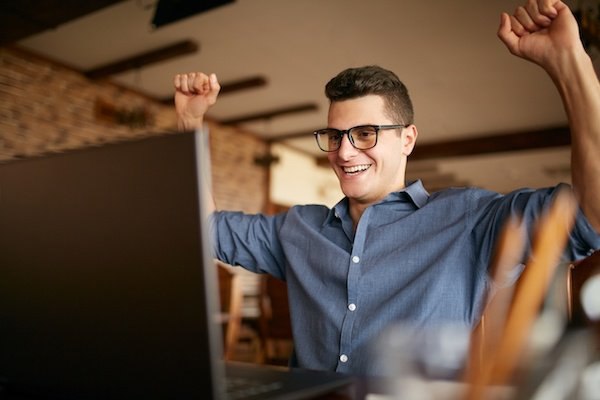 Life for the owner of a startup can be stressful and filled with rapid-fire choices that can hobble progress and add an undue burden. Luckily for startup owners everywhere automation has become a ubiquitous technology and is innovating in the business sector every day.
This technology brings with it the possibility for owners to run a business in a cost-effective way without sacrificing productivity. In the initial stages of any venture, finances are tight and can constrict what you can do and to what degree. It is incredibly important that potential investors and advisors see that you spend as efficiently as someone who does not will undoubtedly run an unsuccessful business.
In the modern age, technology has reduced this financial burden and can now make your company more appealing to the right people. A startup's path to success is already fraught with peril. These automation tools will ease the journey and make the path just a little bit clearer.
1. Slack
Slack is an automation tool that focuses on timely communication and organization within a team or organization. Using the platform allows for owners and managers to keep their teams up-to-date and constantly informed.
Slack uses instant messaging features so that communication between managers and employees happens much faster. It also alleviates the need for an archaic, traditional email system that is slow and inefficient. Possibly the greatest feature of this application is that it can be used on a smartphone so that employees can work anywhere in the world.
This is a great initial step in introducing telecommute work to your employees and yourself. Slack also uses automation to update calendars and relay mass messages for your entire organization. For many businesses, this is an absolutely invaluable tool that provides ease-of-use combined with Incredible efficiency.
Communication is key to successful business and Slack can provide the solution you need for a well-informed team.
2. HubSpot
When starting a startup, one of the hardest things to determine is how you will market your product or service. Luckily, there is HubSpot to guide you and help you establish a brand that gains traction across all known platforms.
This application uses automation to create email blasts and generate social media campaigns that can increase your viewership and provide you with business. These functions, along with a web designer, can increase your productivity immensely.
It also has a robust sales feature that can help generate leads and bring you the best targets for product conversion. Having an all-in-one marketing application can reduce much of the stress associated with branding and publicizing a product.
One thing that startups are always tight on is time, and HubSpot frees much of yours up so that you don't have to learn an entire skill to push your product or brand.
3. Zapier
Creating a hyper-efficient workplace is a difficult task for someone to do by themselves. Organizing workflows and update policies is a laborious task that is often times hampered by a lack of employees.
In a start-up, it is important that all of your time is used in an efficient manner so that nothing is wasted because time cannot be bought back. Zapier is the answer for organization and automation inside of a workplace that is in desperate need of workflow. This application interacts with all of your other business applications and can make changes inside of them.
In other words, it will automatically update Excel spreadsheets and write emails for you so that you can focus on generating investor interest and building your brand. The automation here is direct in that it automatically updates entire platforms and connects all of your business applications to one another.
You can even use personal AI assistants like Google Home and Amazon Alexa to create a world of applications that are in constant communication with one another. Zapier is a positive way to free up time and organize your business internally so that there are no breakdowns in workflow or communication.
Conclusion
Automation tools are incredibly important for startups as startups do not have the resources necessary to hire out every task that needs to be completed. Luckily, the tools listed above can provide startup owners the ability to focus on building their product and attracting investors instead of building workflows and creating email blasts.
There is nothing more exciting than creating a startup and pushing a product out into the open for the first time. Do not let the mundane tasks of business hamper your progress or stall your innovation. Tools like Slack, HubSpot, and Zapier can make your business a dream to run and can alleviate the burden of starting a successful business.
About the Author: Anthony Coggine is a HR professional turned business analyst. He has spent more than 5 years as a recruitment consultant in a variety of industries, primarily focused on consumer technology and research. You may connect with him on Twitter.