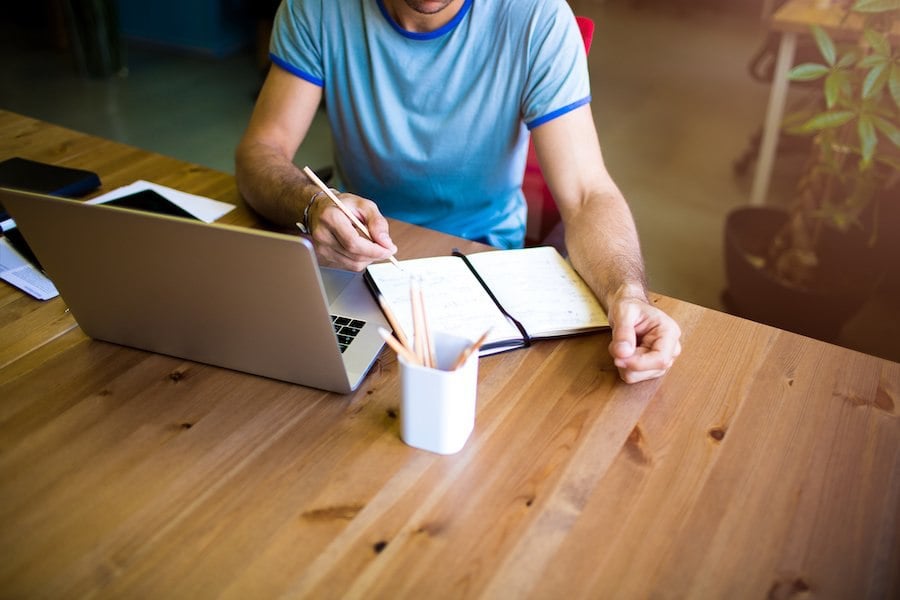 Subscribe
5 Interview Tips for Hiring Remote Project Managers
Project Planning and Management
Remote work is exploding in popularity. Over a few short years, the percentage of remote workers has skyrocketed. Experienced professionals have flocked to remote work because of its promise of flexibility, freedom, and fulfillment.
Employers see the benefit of telecommuting as well. Increased productivity and reduced costs being compelling reasons to consider the new-fangled mode of work.
Remote project managers can be trickier to hire than other remote professionals, however. Here are five essential interview tips for hiring remote project managers for your company:
1. Find remote project managers with niche job boards
General job boards like Monster are inundated with job postings. Every single company and every single opening seems to be posted on boards like Indeed. You may be attracted to the large job boards because of the volume of daily traffic they receive. However, when you're looking to fill a niche position, you should begin your search on niche job boards.
Remote-only job boards like WeWorkRemotely and Remote.ok are great places to find dedicated project managers with remote experience. Bigger job boards like FlexJobs could assist you in finding flexible talent as well.
2. Schedule a video call
Phone interviews are convenient, but you'll want to conduct face-to-face interviews with remote workers before you bring them on. In fact, every round of the interview process should be done face-to-face.
Using video conferencing technologies like Zoom or Skype can help you get to know the remote project manager candidate. By making eye contact, you can really interact on a deeper level. It's important to get to know the candidate in this way so you'll have a good idea about whether or not they are an ideal cultural fit.
---
---
3. Ask them about their experience working remotely
Choosing to work from home is a major life decision. Project managers probably have an important reason for choosing this mode of work. Seek to understand why they chose to work remotely.
Do they work from home so they can have more time with their kids? Are they most productive at home? While reasons for seeking remote opportunities should never factor into hiring, it will help you to understand the remote candidate on a deeper, more personal level.
Be sure to ask about previous positions they've held in a remote capacity. What were some of the challenges? What were some major successes? How did the candidate deal with miscommunication?
4. Test their knowledge of digital project management tools
If you haven't picked a project management software tool yet, you will want to begin researching tools now. Popular project management tools include Trello, Jira, and Kabanize. They have a plethora of features, from integrating into the business communication application Slack to generating burndown charts based on team data.
After you've chosen a digital project management tool, you'll want to start using it in your interview process. If you've had a few chats with a candidate and believe they might be a good fit, move on to test their skills. For example, you could set up a demo project and ask them to create tasks, link issues, and generate reports.
5. Put them on probation for a short time
Testing their skills gave you a glimpse into the candidate's skills. Now, you're ready to hire. Before you jump into a full-time employment contract, you might want to set a trial period.
The trial period guarantees that if they don't show, don't do work, or simply fail to perform as expected, the relationship between the two parties (i.e., your company and the remote project manager) ends without any confusion, acrimony, or messiness. A mutual agreement to part ways after a few weeks if things simply don't pan out is both courteous and professional, ensuring an amicable split.
Entering the hiring process again will also be less painful with a predetermined probation period. That way, hiring a remote project management manager is much less of a risk.
Conclusion
Hiring a remote project manager is different from hiring an in-house project manager in a few key ways. Finding them is a little more difficult than average, so it's important to post your job listings on remote niche sites. General boards may end up wasting your time.
It's not guaranteed that you get to know a remote hire in a personal way. So, it's important to ask about their experience working remotely during the interview process. Get to know them through video chat and ask personal questions. Even though they are remote, it's vital that they are still a cultural fit.
To reduce your risk, test their skills. Ask them to use digital project management tools and give them a few deliverables. You can even set up a mock team situation if you so desire. After they've proven what they can do, bring them on— but put them on probation.
If you follow these five tips to hire a superb remote project manager, it's certain you'll arrive at a desirable hire within just a few months.