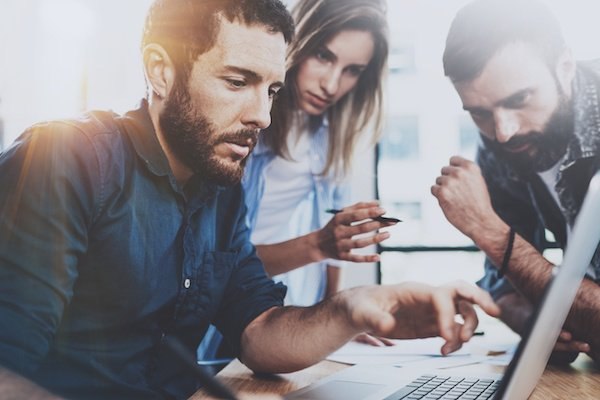 Subscribe
Top 4 Project Management Tools
Project Planning and Management
A great project development team can only be great with the right tools. Through the numerous project management methodologies and top-down inferences, there is one constant: management tools. Even the best managers can't work efficiently without them. They range from the micro to the macro and cover all of the aspects of a project's lifecycle.
They create an atmosphere of greater cooperation and productivity. This makes them even more valuable to the heads. All leaders want effective teams, and all effective teams use project management tools. In this article, we are going to cover some of the very best tools on the market today.
1. Jira
Jira is a comprehensive project management platform that comes ready to take any number of ideologies at any time. It's a complex platform capable of utilizing an innumerable amount of outside services so that you can have an entirely integrated platform.
In addition to the organizational structure, Jira can also be used as a team management device as well. It allows project managers to set up teams, organize work breakdowns, and keep a running tally of the work accomplished.
It is a platform with agile in mind and caters to that specific methodology with ease. Traditional project managers will also enjoy its multifaceted approach to organization and team management. No matter what stage of the project lifecycle you are in, Jira will help you reach the finish line.
2. Slack
Slack is a premiere team communications application that runs a fine line between instant messenger and project management tool. In the application, managers can assign teams and channels that represent the overall hierarchy and structure of any given organization.
---
---
It is a tool that seeks to simplify the mundane and keep all of your apples in the same basket. To that end, Slack has a number of bots and other automated tools that allow for scheduled deployments and mass messaging.
Team-wide memos can be sent with ease and restructuring after each project is a breeze with their simple and elegant user interface. For teams of any size or style, Slack makes for a wonderful addition to your suite of project management tools.
3. OmniPlan
OmniPlan is an iOS integrated project management platform that puts quality and functionality above all else. Its integration with iOS means that it can be transported to iPhones, iPads, and Mac Pros. This means that you can have an entirely Apple-integrated organization from top to bottom. It also means access to the scheduling and platform itself is wherever you are.
4. Trello
Trello is a web-based project management platform that takes ease of use to the next level. It utilizes the Kanban framework to help teammates visualize tasks. The Kanban method was born out of Japanese companies trying to become more efficient with their manufacturing processes.
Kanban was quickly picked up by the tech community because of its "just-in-time" method of tracking important tasks. Trello modernizes kanban so that team members can use the tried and true scheduling framework on the web. This improves accessibility to the project plan and creates an environment of teamwork.
Conclusion
Project management tools are essential for creating an effective and efficient development team. Without the proper software, your teams can be halted due to a lack of technological progress. The methods inherent in the tools are spread across the full spectrum.
Project management can be done in many ways and with many tools. In this article, we listed the four you'll be most interested in. Project management tools range from communication tools and task tracking applications. These tools, when used in conjunction or alone, can be wonderful ways to simplify your projects.
Jira is a great choice for project management because of the third-party tools and its task tracking ability. Slack is the foremost asynchronous messaging applications, and, like Jira, allows for the addition of third-party applications. OmniPlan is a better option if you need mobile-ready solutions. Trello, recently acquired by the Atlassian giant, is perfect for teams who process project progress visually.
About Charles Dearing
Charles Dearing is a veteran tech and marketing journalist with over 15 years of experience using words to move people to act. He has written for various publications such as ProBlogger, Big Think, Apps World, to name a few.