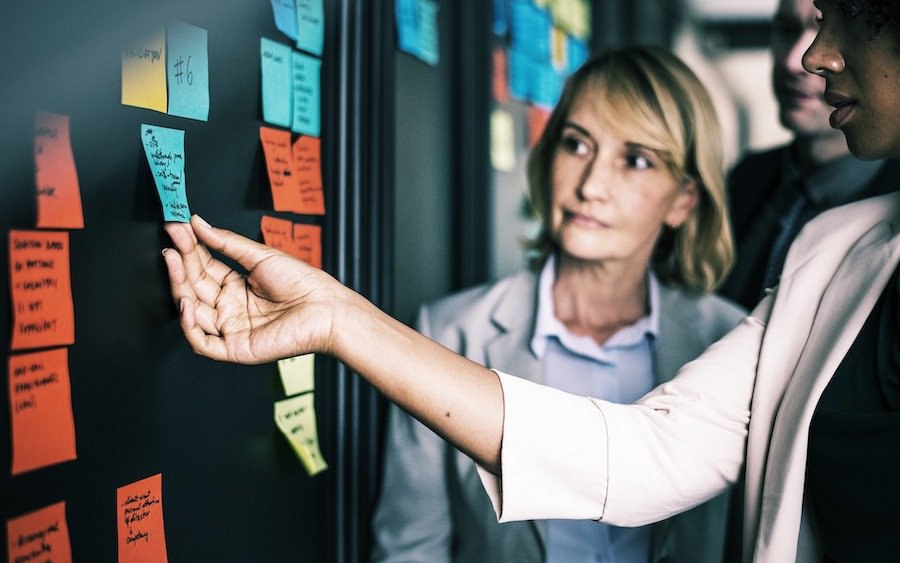 Subscribe
How to Tackle the Information Management Challenges of Legacy Applications
Enterprise Content Management (ECM)
Many organizations feel forced to keep legacy applications alive to retain access to historical data – either for customer service, operational requirements, or compliance. However, keeping these old systems running can use up resources that would be better deployed driving digital transformation. And relying on legacy technology creates business risk because these older systems are much harder to fix when things go wrong and more vulnerable to security threats.
A smarter alternative is decommissioning those legacy applications and extracting important historical data to a searchable repository, accessible for business use. An enterprise content management (ECM) system is ideal for this purpose as it is expressly designed to capture and organize large volumes of data in diverse formats.
Decommissioning should be considered a natural part of the application lifecycle, with a standard process to ensure that applications are retired at the right time and in the right way. Here are some frequently asked questions and answers that help explain the process and benefits:
1. What are the main advantages of application decommissioning?
The main benefits of decommissioning a legacy application are cost and risk reduction and improved compliance, customer service, and business efficiency.
Legacy applications can be expensive to run, especially as vendors may charge extra for supporting older hardware and software. In contrast, a good ECM system should require minimal maintenance and support and can be installed on a low-cost server. Relocating the data from a legacy system to a modern ECM system is also a relatively simple one-off exercise that should quickly pay for itself.
The risk of doing nothing is a key driver for decommissioning. Legacy applications running on older operating systems are often incompatible with modern security and authentication methods, and therefore more vulnerable to security breaches. Application knowledge and legacy programming skills may also be in short supply, so applications can be difficult to fix when something breaks.
---
---
An ECM system eliminates the need for specialist skills and provides a common platform for storing and accessing all legacy data, with multi-factor authentication and other controls to maintain security and data privacy measures such as redaction of personal data. Archive rules can be applied to automatically delete data at end of life or when it no longer fulfills any useful purpose, in line with regulatory requirements.
A proliferation of legacy systems can lead to a less than seamless customer and user experience. For example, organizational restructuring such as mergers and acquisitions can result in staff needing to access multiple, similar systems to respond to a single customer request. An ECM repository is a simple way to integrate with front-office systems so current and historical data from multiple sources can be accessed quickly from the same location, enabling a faster response and a more seamless customer and user experience.
2. What kind of applications can be decommissioned?
Data from any application can be moved to an ECM system, allowing the original application to be retired. The data can be in any format, from database tables, documents, reports, diagrams, images, photos, and chat logs to video and call recordings.
To decide if decommissioning is right for a particular application, ask these three questions:
Is the data static (i.e., there will be no further changes to it)?
Might it need to be accessed in the future (e.g., for operational reasons or compliance)?
Are there risks, costs, or access problems associated with leaving it where it is?
If the answer to these questions is "yes," decommissioning that application and moving the data to a modern ECM platform should be considered.
3. How will the legacy data be accessed once it's been removed, and what will it look like?
Once data from your legacy applications has been moved to an ECM system, it will typically be accessible via a browser interface, mobile app, or through another business application integrated with the ECM repository, such as an ERP or CRM system.
Decommissioned data can be presented as a replica of the original application screens, so it maintains familiarity for users, or in a simple tabular format. The layout can also be further enhanced – for example, by combining data from multiple legacy screens in a single view to save time for users as they navigate the system.
Importantly, data stored in the ECM system also provides a useful source of historical information that can be mined for business insights using analytics engines.
4. What would be the process for moving legacy data to a new system?
Typical steps would include:
Business and application analysis – Engage with business users to understand what data needs to be retained and how it will be used in the future.
Systems analysis and data processing – Assess how the data is to be extracted, and if needed, apply business rules and logic to ensure users will be able to understand it easily.
User access design and testing – Create screen views and a prototype system for testing.
Platform and application retirement – Transfer the data (in read-only format) to the ECM system; the original application, hardware and software, and any redundant data can then be retired.
Today's shiny new business app will very likely end up being tomorrow's legacy system. Application decommissioning, as part of a lifecycle management program, is often overlooked. However, when it is part of an ongoing, managed process, it can reap significant business benefits for an organization. Therefore, it makes sense to have a plan and replicable process in place to identify and retire legacy systems.
About Lynda Kershaw
Lynda Kershaw is Marketing Manager at Macro 4, a software division of UNICOM Global specializing in modernization and information management. A marketer with over twenty years' experience, Lynda helps organizations with the management of data and information held in legacy applications.