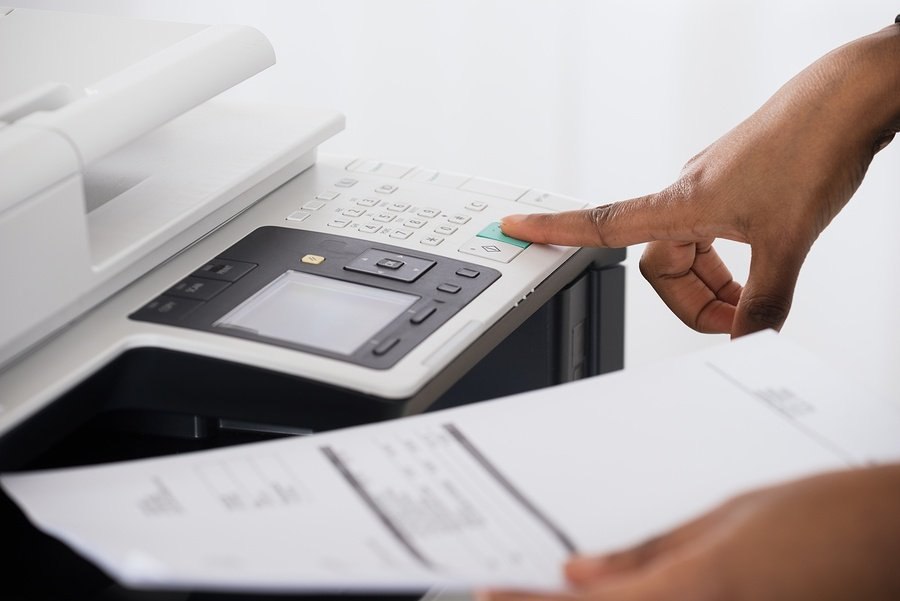 Subscribe
Scan to Email Is Not the Right Way to Digitize Your Business
Process Improvement | Capture and Imaging
An increasing number of organizations are digitizing their business processes to improve productivity and reduce costs and the risk of human error. Often organizations start by scanning to email where a person scans a document that is sent into their personal email inbox and is then manually delivered to the final destination. This is extremely bad for businesses, and replacing scan to email should be a key part of any organization's digitization strategy.
How Scan to Email is Damaging Your Business
The manual nature of the scan to email process and its limitations are outdated and paradoxical to everything digitization aims to achieve. Scan to email also poses several issues which makes it harmful for your business, including:
Unsecure and Non-Compliant – A scanned document sent by email allows sensitive and confidential documents to be forwarded easily to anyone outside the company or to the wrong people internally. In industries that must adhere to compliance regulations to ensure privacy, the potential for human error or malicious behaviour can have serious consequences.
Inconsistent Document Format, Quality, and File Naming – Today's scan or multifunction printer devices are complicated with complex menu systems. The user has to make many decisions, including the output file type, scan quality settings, and name of the document. This results in inconsistencies, making it difficult to manage digital content.
Limitations of Image Files – Traditional scan to email usually only creates an image file as a read-only PDF. Consequently, text cannot be keyword searched and retrieved easily. Costly time is spent searching for documents that could be better spent on more productive activities.
A misuse of Email – Any IT administrator will tell you that the cost of email storage is expensive. Scanning to email, forwarding by email – clogs up email infrastructure. Rarely does anyone permanently delete scans sent by the printer.
---
---
What is the alternative?
So, what is the alternative? Quite simply, companies should look for solutions that offer digital document workflows with built-in tools to eliminate these issues. Removing as much of the manual process as possible speeds up the process, improves accuracy, and provides consistent digital content that can be searched and retrieved easily. Further, workflows that automatically send the encrypted digital document to a pre-defined, authorized destination are a critical need. The destination might be a cloud-based repository (such as Dropbox Business), an on-premise electronic content management (ECM), or a line of business application. By defining an authorized destination and automatically routing the scanned document to that location, the possibility of digital files getting lost or into the wrong hands is eliminated.
What are Digital Document Workflows?
Digital document workflows are templates that are set up by an administrator and determine scan parameters, including the quality, name, format as well as the destination of the document. These automated workflows simplify and secure the scan process for the user, reducing it to a simple and accurate one-click process, all carried out at the scanner or MFD (multifunctional device). The document is output into a usable file format so that it can be both edited and searched to enable quick and easy retrieval. In terms of security, individuals only see the workflows they are authorized to use, making it quick, simple, and secure.
Further, workflows can be created for a particular user or groups of users; for example, for all users responsible for scanning invoices. In this way, all users create and distribute scans in a consistent manner. Let's look at a particular use case for automated scan workflows.
Scan and forget
Compared to scan to email, digital document workflows enable the user to scan and forget. The workflow is predefined, and with one press of a button, the document is scanned, stored, and, if needed, an email is sent to someone automatically alerting them of the document's arrival. In this sense, the user simply scans and forgets about the details as they are taken care of automatically.
Contrast this to scan to email. At the scanning device, the user has to decide whether the scan will be a pdf or a jpg typically, and the scan settings have to be chosen by stepping through complicated and confusing menu systems. This is repeated for each scan. Then it is back to the workstation to check email for the scan's arrival. Next, open the email and save the document with a name that makes sense for her (but maybe not for anyone else) to the desktop or networked folder. This is repeated for each scan. In many cases, an email is sent to someone to let them know the scan is on a networked folder, or the email itself contains the scan (email clogging). In any of these steps, there is room for human error.
There is little doubt that scan to email is an outdated, inefficient process that poses a high risk of human error. Scan workflows remove these issues. For any organization looking to improve efficiency through digitalization, replacing scan to email is essential.
About Wouter Koelewijn
Wouter Koelewijn is Senior Vice President, Managing Director, Y Soft Scanning Division and an outspoken advocate for simplifying scanning on MFD's (Multifunction Devices). Prior to working with Y Soft, Mr. Koelewijn founded X-Solutions in late 2002 which was later acquired by Nuance in 2009. Prior to X-Solutions, Wouter was the CTO and co-founder of a Xerox concessionaire in the Netherlands from 1994-2002. Mr. Koelewijn is married and has two children. He enjoys skiing, swimming and sailing.