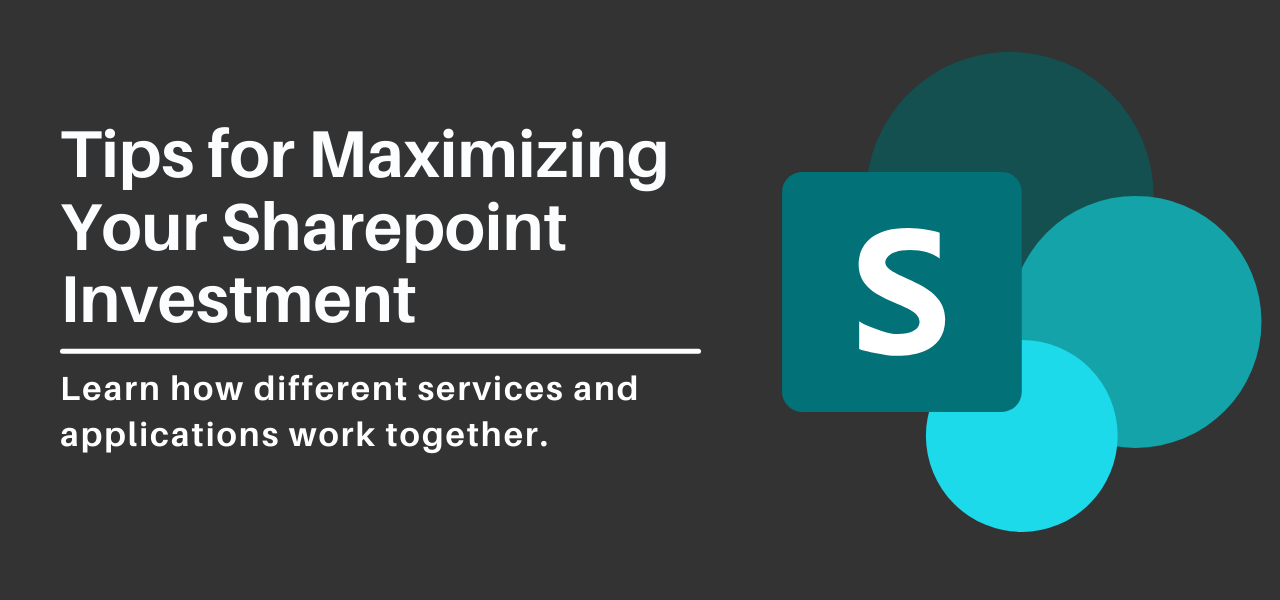 Subscribe
Tips for Maximizing Your Sharepoint Investment
With SharePoint now included in Enterprise Microsoft 365 subscriptions, it is now more accessible than ever before. It is tempting for organizations to just jump right in and start setting it up without much forethought.
SharePoint, however, is a sophisticated content management system. As a leader in the content management space, it offers a robust set of capabilities. That depth and breadth of functionality works best with considerate planning up front for how you're going to use it. SharePoint also has deep integrations throughout the Microsoft 365 ecosystem. Learning how different services and applications work together can mean the difference between a successful implementation and a stagnant one.
---
---
While every organization starts a software implementation with the best of intentions, not everything will go smoothly. There are certain outcomes to be aware of and avoid:
Implementation is Half Baked: Maybe security is not thought through. Files are uploaded but do not have any corresponding metadata to make them searchable.


Increasingly Impossible to Manage: You did not start with a game plan. As more teams are onboarded and complexity increases, your SharePoint environment gets increasingly difficult to manage unless you put together a plan for growth.


Sensitive Data is Compromised: Without proper security precautions, data can be exposed to the wrong groups or employees, or even shared outside of your organization.


Interest Dies: Without a plan and a lack of support, people find other ways to store their content. The sites you set up become a ghost town and never reach full potential. Content exists in silos and is difficult if not impossible to track and find.
Let's review four critical tips to help you mitigate these bad outcomes and provide a successful implementation of SharePoint for your organization.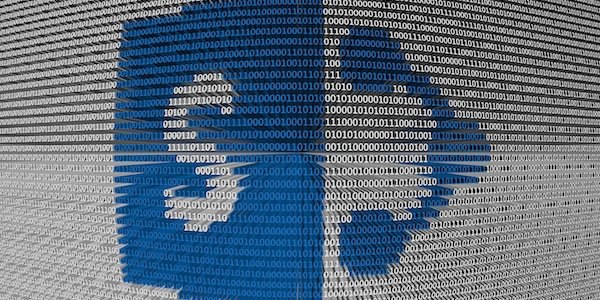 Tip #1: Planning is Everything
Content Chaos is a situation best defined by mass disorganization. Documents are hard to locate, security is an afterthought and every group has its own way of "managing content". This usually does not happen all at once. It manifests over time as volume and usage increases without proper planning. Here is what that descent into Content Chaos may look like:
Initial Rollout: The first sites are created, and a group is enabled on basic usage and management. They start uploading content to be stored in SharePoint.


SharePoint Gains Traction: The sites gain traction, and more teams are onboarded to SharePoint. New groups have new document types they would like to upload so more content types are created, but without considering other document types already being used.


Volume Accelerates: As more content is added to the system you may start noticing discrepancies and issues here and there. For example, someone misplaces a document and uploads another version of it. Now, upon searching, both versions show up, causing confusion. Or people are sharing content outside their organization when they are not authorized to. Overall, the lack of standards at the beginning starts to become apparent.


Domain Knowledge Expands: As each team stores more and more content in their SharePoint site, they develop their own practices. You start to see rapid, organic growth that gets more difficult to manage as time goes on.


Content Chaos: Fast forward months later and you end up with full-blown Content Chaos. Your SharePoint implementation is the Wild West with little enforced governance, security, or organization. It could lead to one of the unfortunate outcomes described above.
Luckily, there are steps you can take to avoid the spiral into Content Chaos. It starts at the beginning when you plan your implementation of SharePoint Online. Decide on a subdivision schema for how sites will be created and follow that. This should be determined by the natural subdivisions your organization already follows. Next, it is important to determine the purpose of the site:
Will It Be Used to Store Transactional Content? These are typically the documents that power back-end processes. They are living documents that go through a workflow but become records once the workflow has been completed (think invoices, bills, purchase orders, claim-related files, HR onboarding documents, etc.).

After creating the site, you will want to create Document Libraries for each of the different types of files that will be stored in the site. This will help keep uploaded content organized and ensure that each type of file has a home.
Give special attention to permissions and access control. They are critical for this type of content.
Define a metadata taxonomy to properly classify and tag these files so they can be found when needed. Defining and building this taxonomy upfront can save a lot of time and effort especially with more sophisticated implementations. You want to minimize the number of duplicate or unused content types and fields, keeping the amount of orphaned or un-findable content low.

Will It Be Used to Store Collaborative Content? These are typically documents being worked on by more than one person and are living documents if they are stored (like Word documents, PowerPoint presentations, etc.).

Set up a new Team in Teams instead of going through the SharePoint interface. This not only adds the Team in Teams, but also sets up a SharePoint site to manage the content for the Team.
Set up logical channels in the Team to organize your content.
Also, ensure sharing levels are appropriate for the Team or even per channel.
Putting thought into the organization of your content is critical to a successful SharePoint deployment. Developing your plan is the first step.
Tip #2: Make Sure You Set the Right Permissions
What are some risks of having unsecured content in SharePoint? Whether intentional or not, users can easily navigate to sites they should not be in unless access control is planned and monitored. Also, users may be able to view or modify sensitive information. This is especially critical for transactional content. Users may also be able to find content via search for which they should not have permissions (like in Teams).
You should start by setting up security at the right level. SharePoint gets granular when it comes to permission levels. You can set things globally at the site level or all the way down to item-level permissions.
As an example, here is a hierarchy of permissions for an entire Accounting team:
Accounting Site -> All accounting personnel have access

Payroll Document Library -> Only Payroll Specialists have access

Specific Folder –> Only Payroll Manager(s) & Controller have access

Specific File in Folder -> Only Controller has access
There are two critical questions for each access level:
Is the content stored at this level "Need-to-know" only?
For [x] user or group, what is the risk of allowing them access?
Routinely audit permissions for each site. Make sure the appropriate users and groups have access. Watch out for security attrition. And monitor permissions for sensitive document libraries.
Sharing is another powerful feature offered in SharePoint. However, sharing a file is more than just distributing a link. When shared, a link type is created granting access to one of the following types of audience:
Anyone
People in your organization
Specific People
One potential drawback of this functionality is that it potentially gives access to someone who does not inherently have permissions in your site. Consideration should be given to the scope of sharing content. With SharePoint, these settings can be fine-tuned globally or specific to a site.
Disallow sharing with people outside your organization.
Require people outside your organization to authenticate.
Restrict sharing to specified domains.
This can cut down on unintended access but still lets you share content internally and externally.
Tip #3: Understand Integration with Teams
Teams is now the collaboration hub that brings together all M365 group-related services, including SharePoint. It is now the recommended way to collaborate on shared content in the Microsoft ecosystem. It's important to know that when you create a new Team in Microsoft Teams, you are also creating a new associated SharePoint team site. Because of this tight connection we recommend you roll out Teams and SharePoint Together.
Here is a quick breakdown of the relationship between a Team in Teams and the corresponding site in SharePoint Online:
When you create a new Team, a Team Site in SharePoint is automatically provisioned. This includes a default Document Library.
When a Channel is added, a new folder is created in the Document Library for that channel. This is where the documents for that channel are stored.
Folders in the channel correlate directly with the folder structure in the document library. Teams lets you do powerful global searches across your content, including your SharePoint Online content. It also provides a rich browsing experience for navigating the contents of that default Document library. Another useful aspect of the Teams and SharePoint connection is that views created for a document library in the SharePoint interface can be selected and used when browsing that document library in Teams.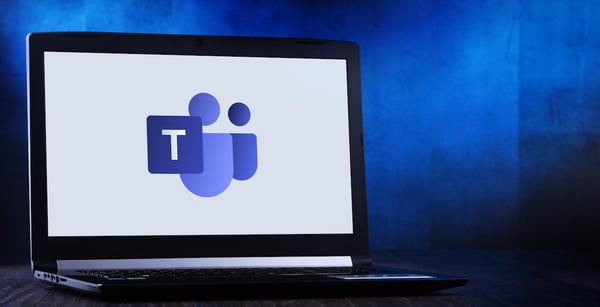 Tip #4: Let SharePoint Power Your Document Workflows
SharePoint has a tight integration with Power Automate, and that functionality is available right inside the SharePoint interface. Power Automate is Microsoft's low-code / no-code application for designing business workflows. You can create Flows that help automate tasks typically performed manually—saving time and freeing people up to focus on more valuable work.
Flows can be triggered when new files get added to a library, a powerful way to help automate document-driven tasks in SharePoint, and it works much better than simply monitoring for when new items are added to a folder. You can also initiate Flows based on other document-related event triggers such as updated metadata, the creation of a list item or even the deletion of a document.
Power Automate also easily interacts with other Microsoft 365 applications like Azure, Power BI, SQL, etc. On top of that, there are hundreds of connectors to the most popular business systems. This means that you can piece together an automated Flow that fits the needs of your business workflow no matter which systems are involved. Some examples of document-centric Flows may be:
When a document is added to a library, send it to a reviewer for approval.
If the properties of a document are modified, send an automated email detailing the change.
When a document's 'Approved' property is true, send its important property values to populate a record in your line-of-business system.
The bundling of SharePoint within the Office 365 suite, along with the many integrations SharePoint now allows, gives you powerful new ways to manage, process and secure critical content. With these tips in mind, you will be better equipped to make the right decisions when expanding your SharePoint investment.