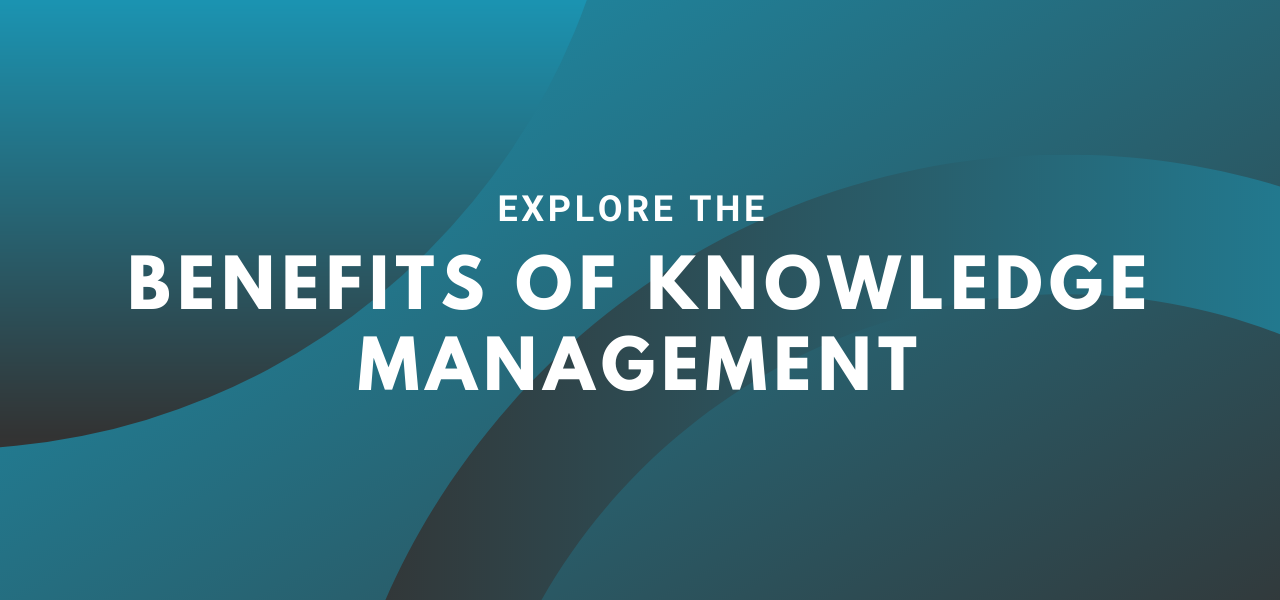 Subscribe
What are the Benefits of Knowledge Management?
Quick question:
What's your business's most prized asset?
Is it a tangible asset, like a high-rise building in an upmarket area? Is it owning groundbreaking high-tech tools? What about your inventory, cash, or cash equivalents?
In today's knowledge economy, it's knowledge assets that are vital to a company's growth. When you think about it, knowledge assets are more important than tangible assets. They can make or break a business. Sadly, many brands ignore knowledge asset management.
In this article, we'll explore the benefits of using a strategic practice called Knowledge Management to purposefully manage your organization's knowledge assets.
Let's begin: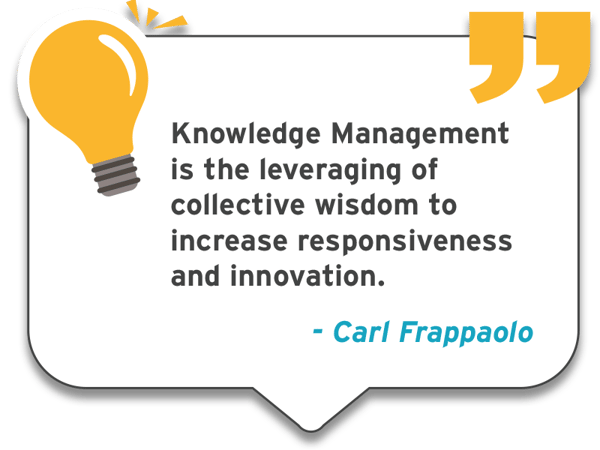 What Are Knowledge Assets?
Knowledge assets are sets of confidential information critical to the development, performance, and marketing of a business.
Here are some common examples of Knowledge Assets:
Trade secrets or confidential corporate information such as product design, development, or pricing.
Sensitive non-public information about the organization, its plans, or its strategic partners.
Valuable customer data such as customer profiles.
Documents, databases, policies, procedures, software, and patents.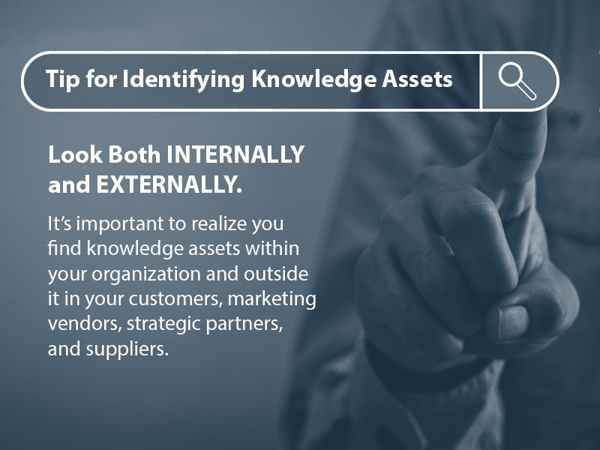 Tip for Identifying Knowledge Assets - Look both internally and externally. It's important to realize that knowledge assets can be found within your organization and outside it in your customers, marketing vendors, strategic partners, and suppliers.
Now that you know what knowledge assets are, let's evaluate the benefits of Knowledge Management.
What are the Benefits of Knowledge Management?
Improve Efficiency: Knowledge Management is rooted in efficiency by reducing the amount of time wasted on searching for needed information. Knowledge Management is designed to empower your employees and partners to get the right info at the right time and help your company operate more efficiently.
Prevent Data Breaches: Well-managed organizational knowledge protects your company from the legal and reputational damage that comes with stolen or leaked information.
Empower Decision-Making: Another advantage of having rich knowledge assets is that it empowers your company to make timely, informed, laser-accurate decisions. This gives you a competitive advantage.
Enhance Customer Service: When your support staff can access relevant info quickly, they can serve customers better and faster. This leads to customer satisfaction and loyalty.
Save Time, Money, and Effort: Lastly, proper knowledge management saves time, money, and effort. When you package repeatable processes into policy documents and standard operating procedure (SOP) templates, you save money, time, and duplication of effort.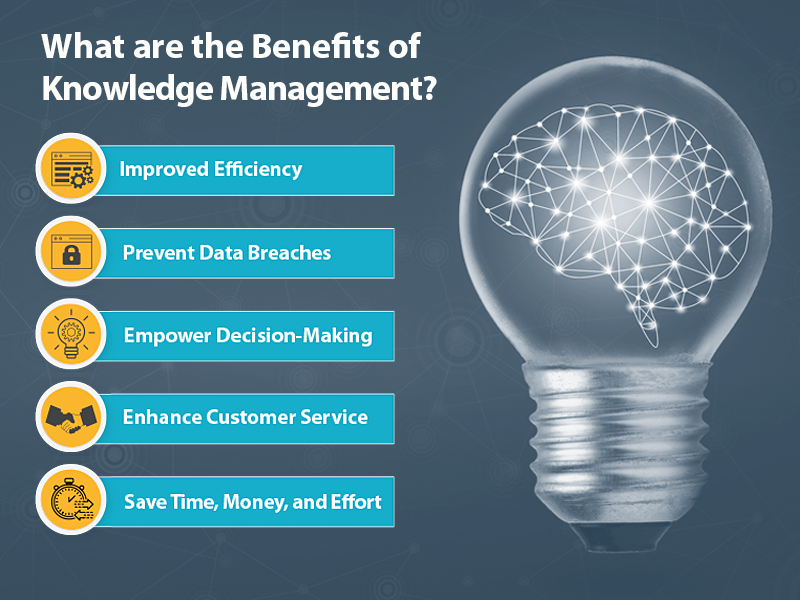 Organizing Knowledge
There are a lot of benefits to employing a sound strategy for Knowledge Management, particularly as our company information assets continue to rise in value and volume. Take time now to strategize these information assets and unlock these fantastic benefits.
Need help getting organized? Stay tuned for my next post, where I'll outline the steps to get started organizing your company's knowledge assets.